Gallery
Skirts


Dirk's skirts



Dirk is designing his own skirts
In a forum I once found some pictures showing Dirk and his skirts. My immediate thought was that they definitely proved that a man can actually wear a skirt without sacrificing his manliness. I contacted him and got his permission to publish them here on my website.
Dirk is a German, in his mid-forties, married, and living in in North Rhine-Westphalia in a city with around 50.000 inhabitants.
Some years years ago he bought a Hiatus man skirt, shown right below, and a few others and started wearing them out and about.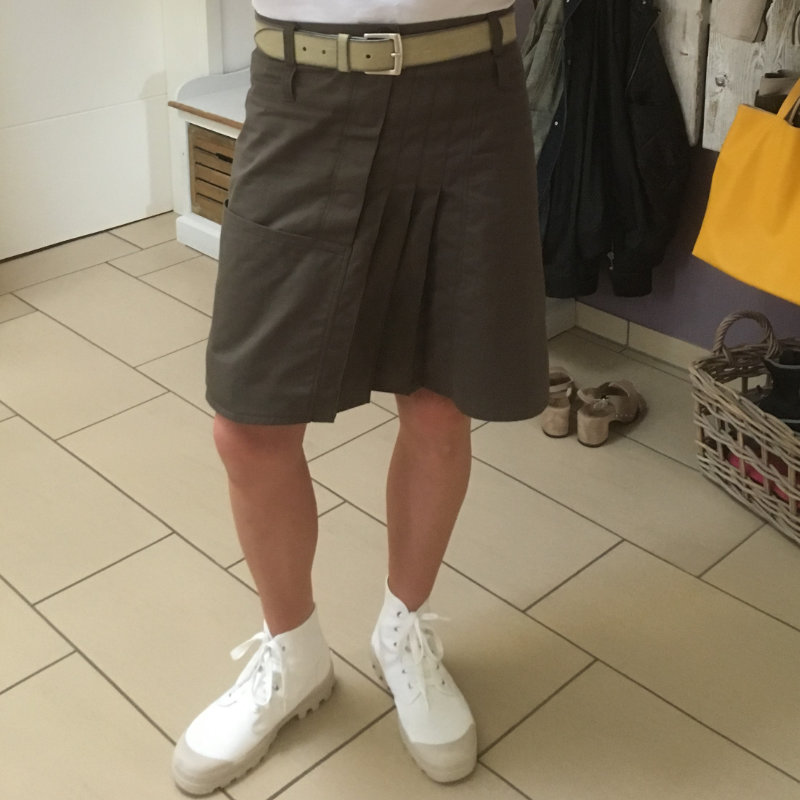 Skirt, once made by French Hiatus.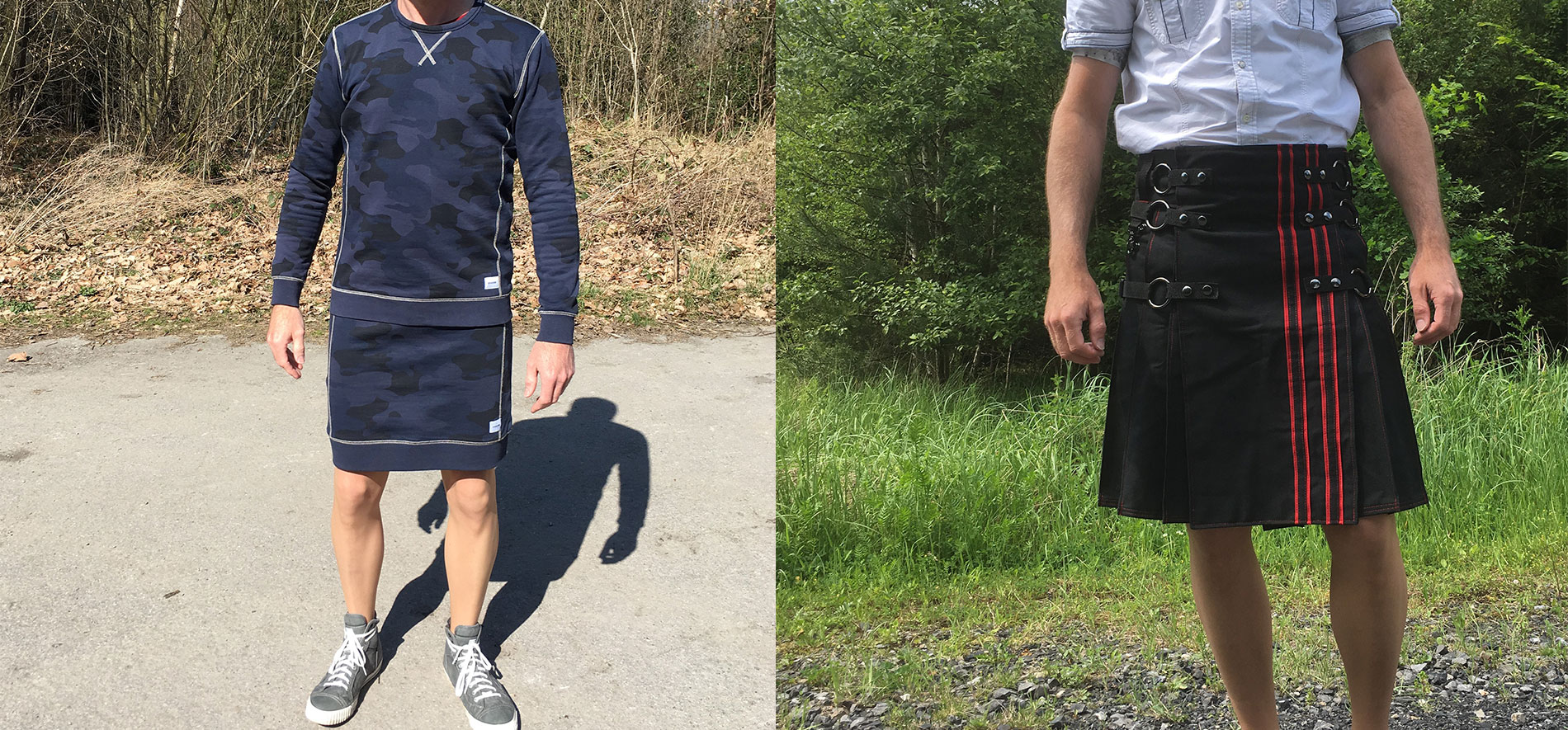 Two other skirts, which Dirk bought prior to making his own designs.
But there it didn't stop. Dirk wanted something special and now he for years has been designing and making his own skirts, many of them resembling no others, neither women's nor men's, but are his very much own and unique. Often, he is using unusual materials and techniques, like gluing instead of stitching. And not just skirts, also windbreakers he makes out of his colourful materials, like you'll see on the last slide.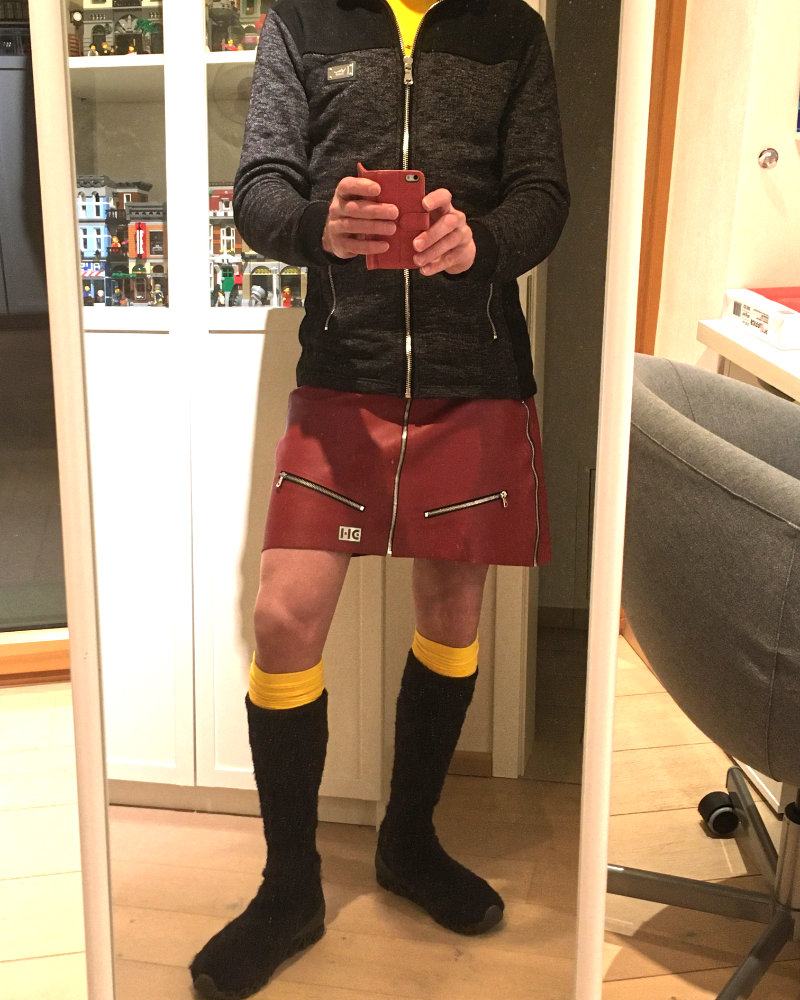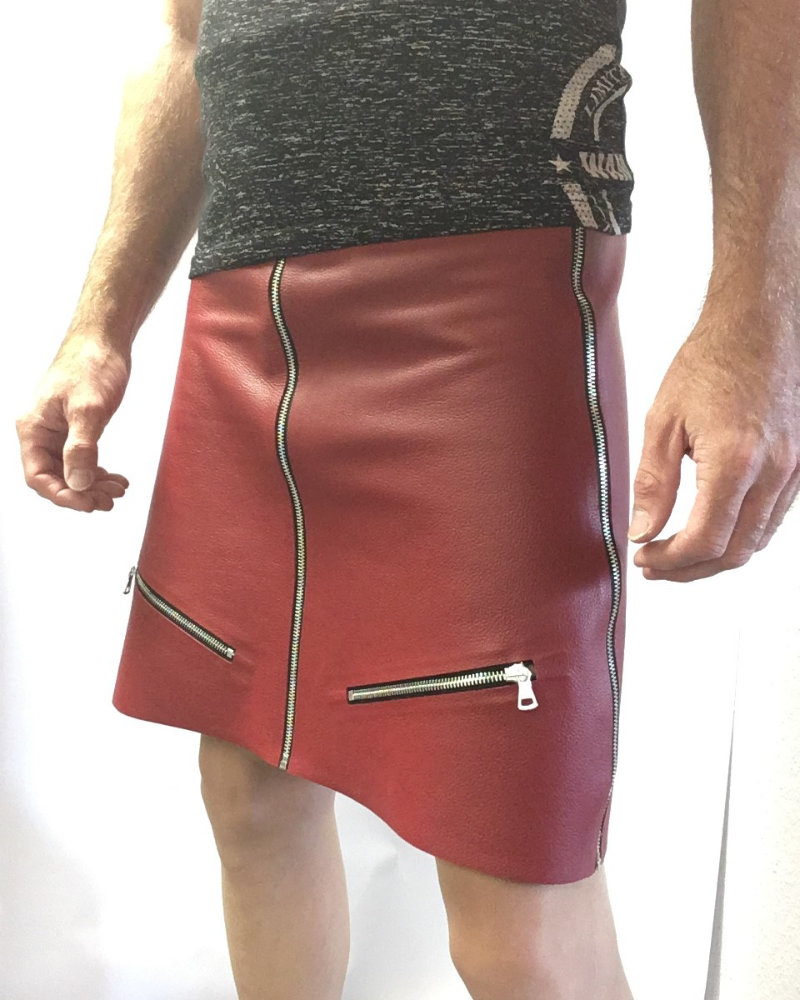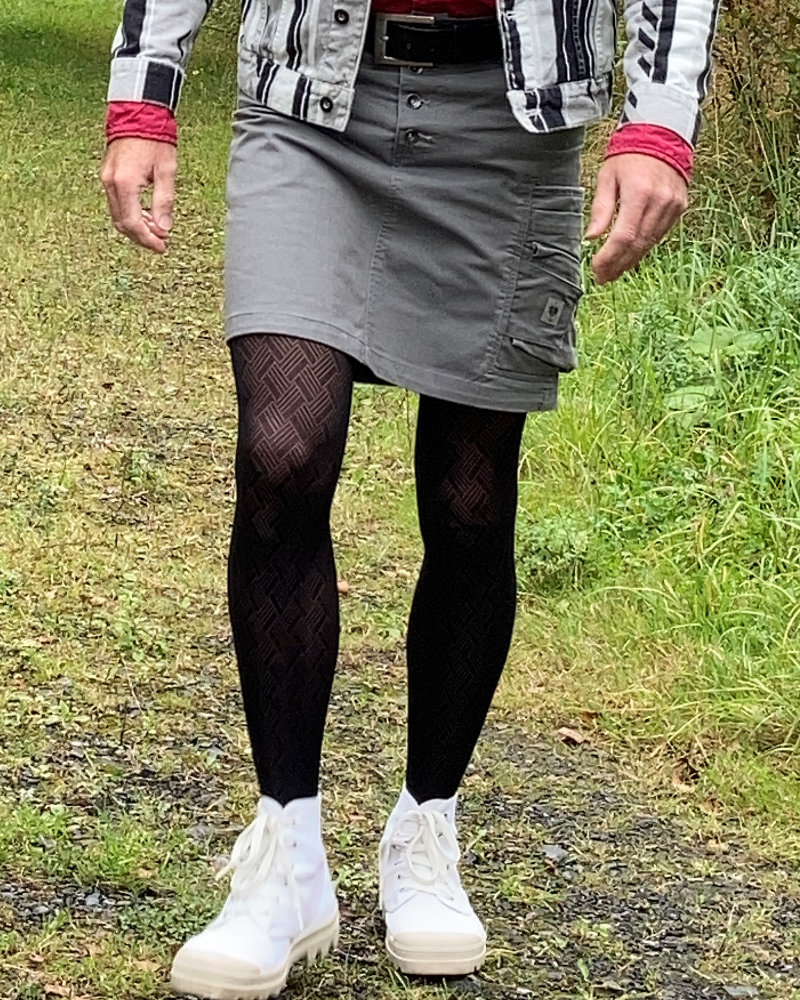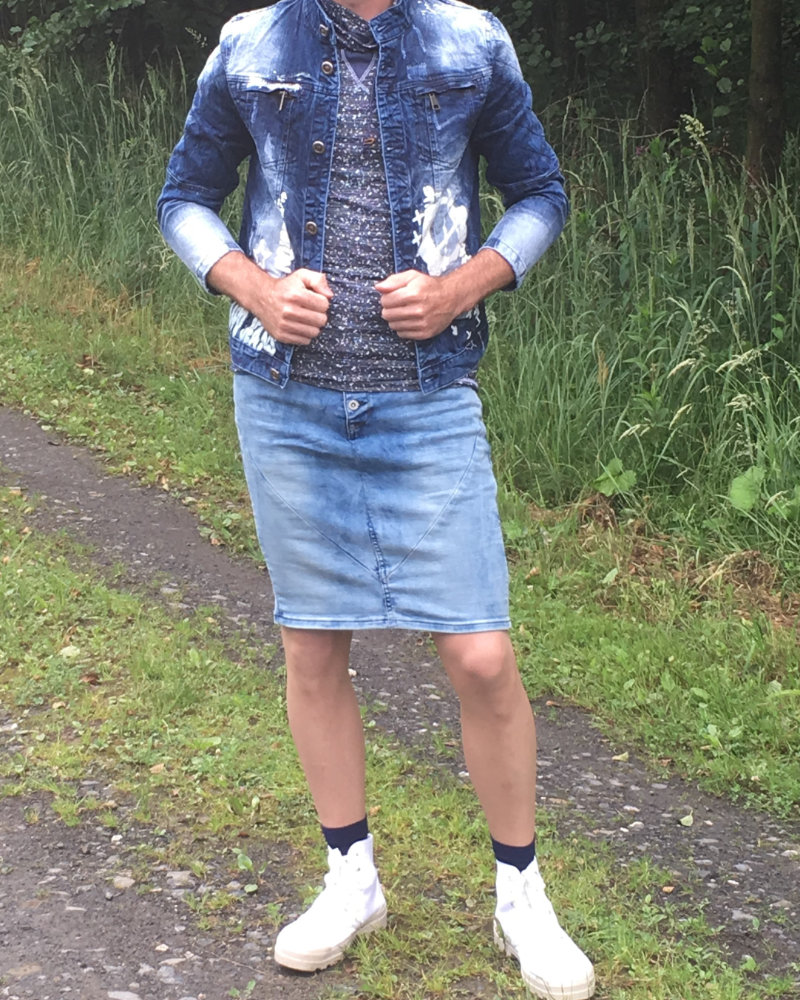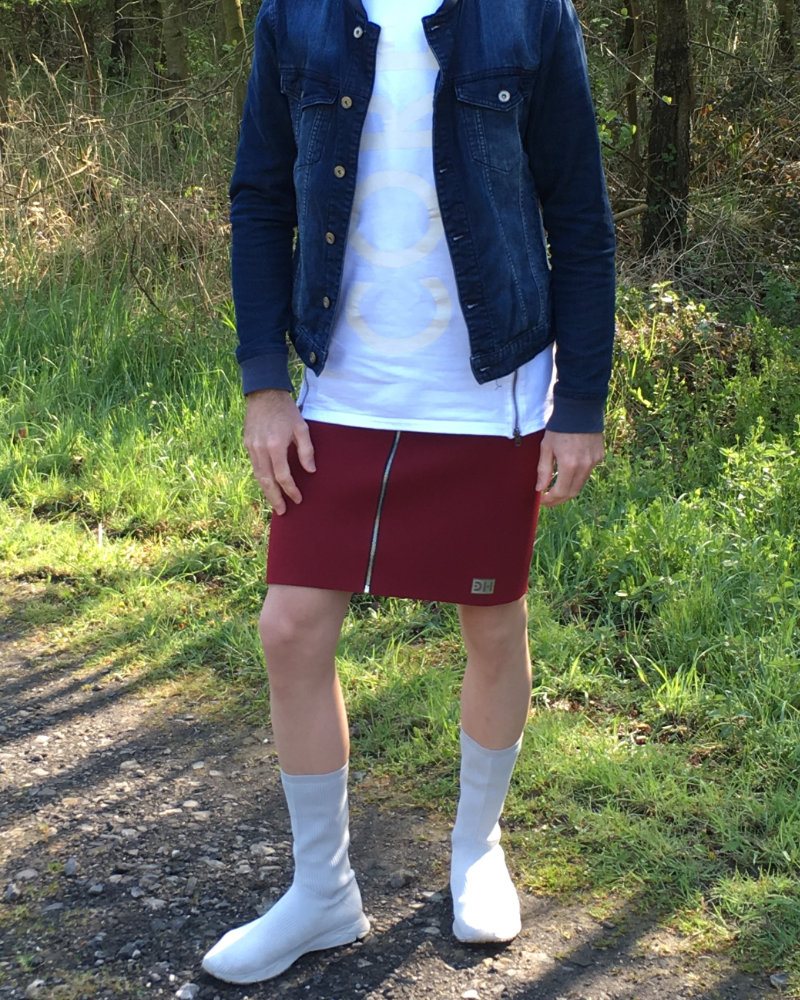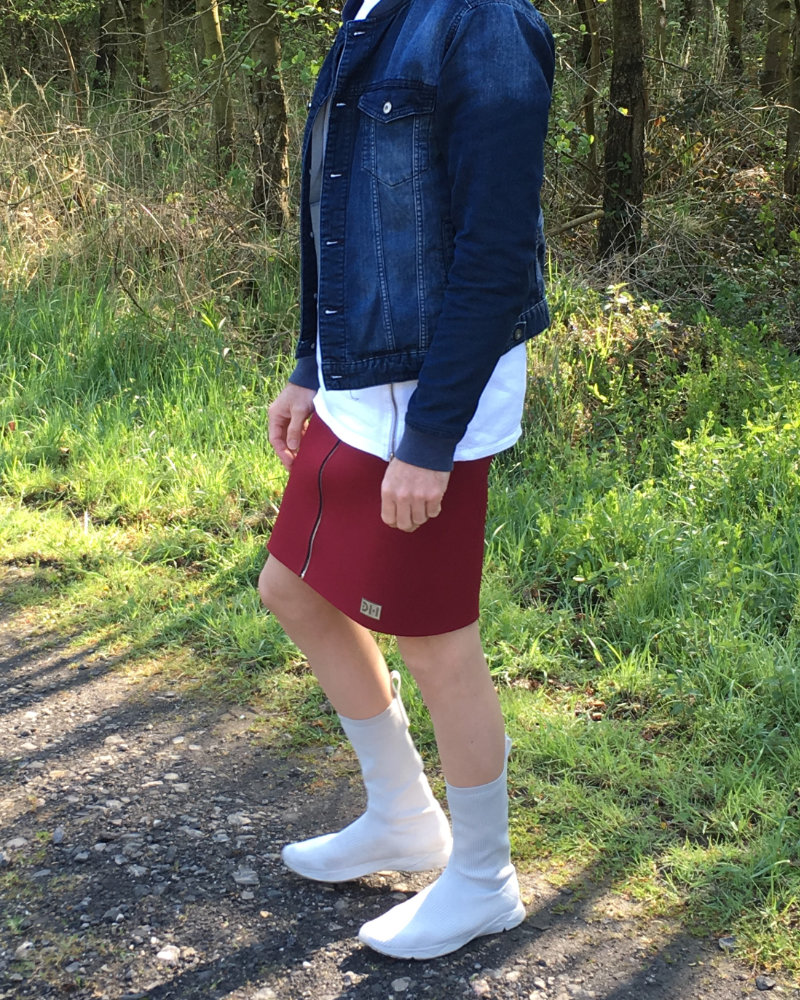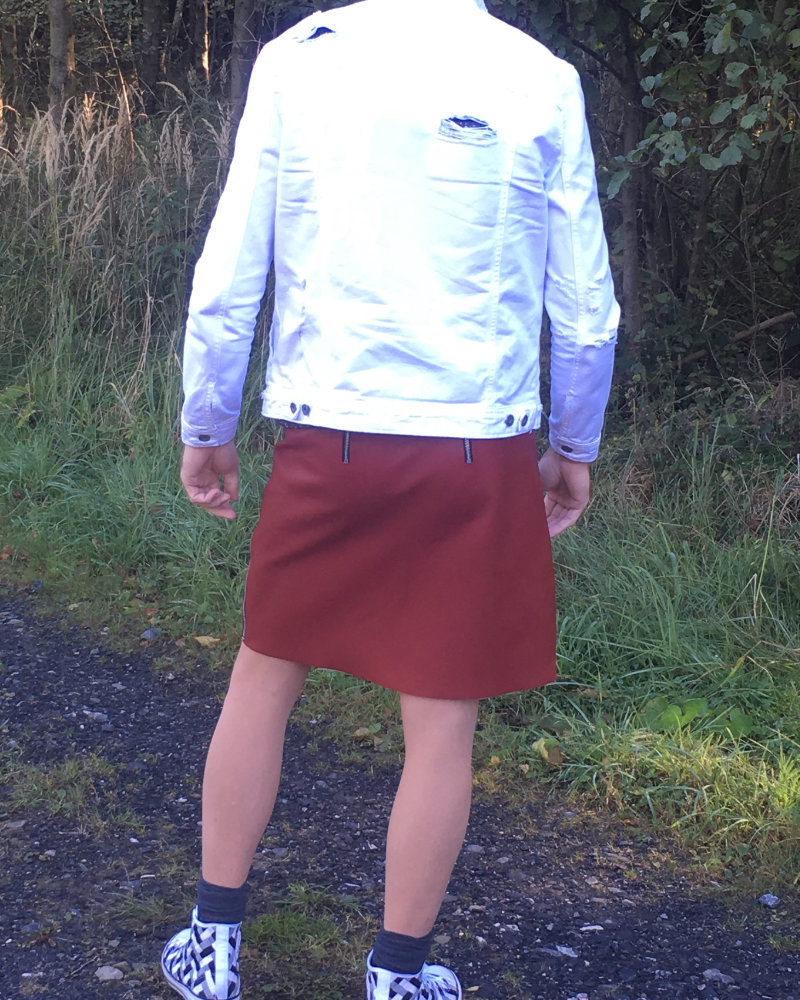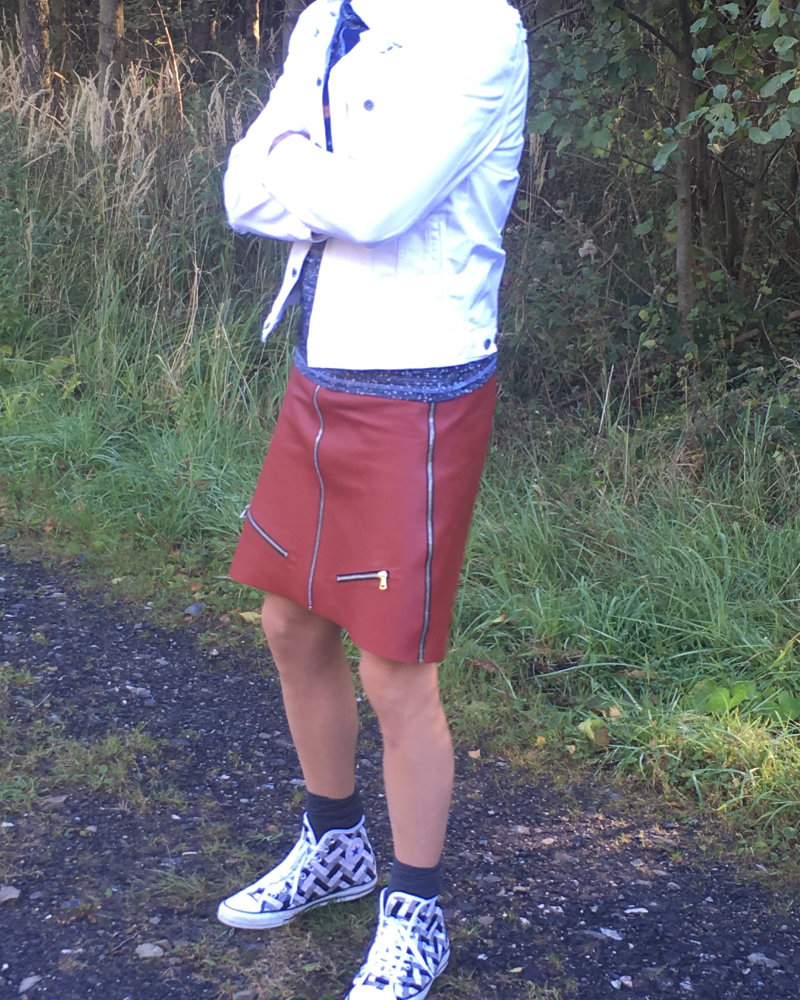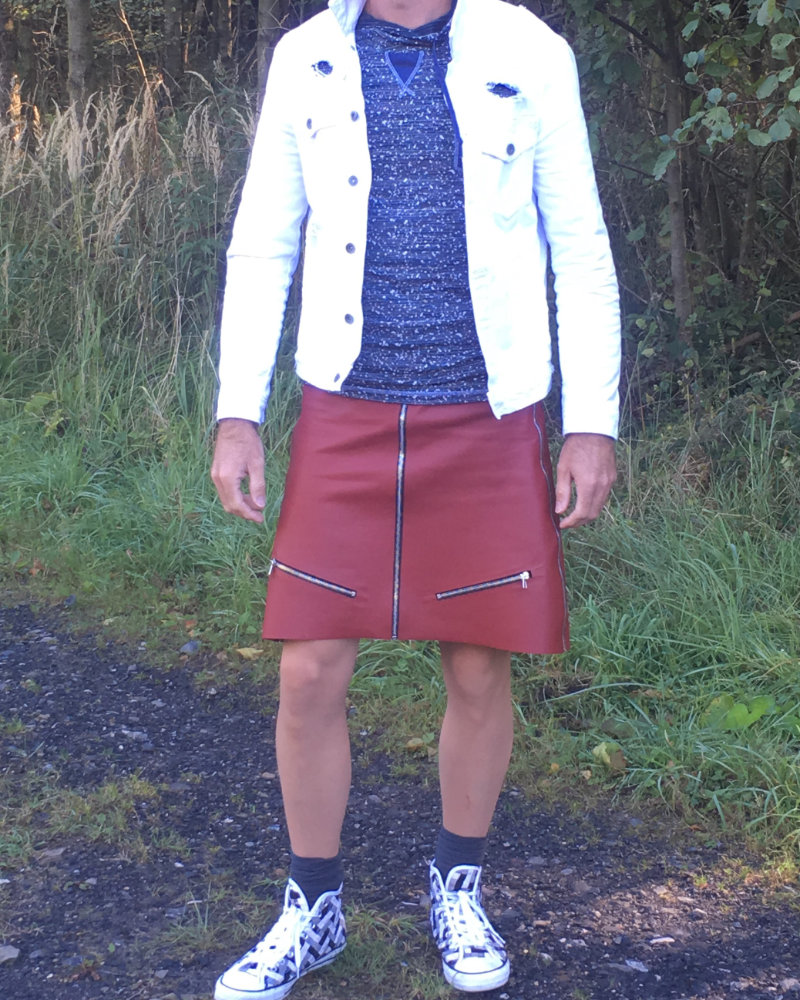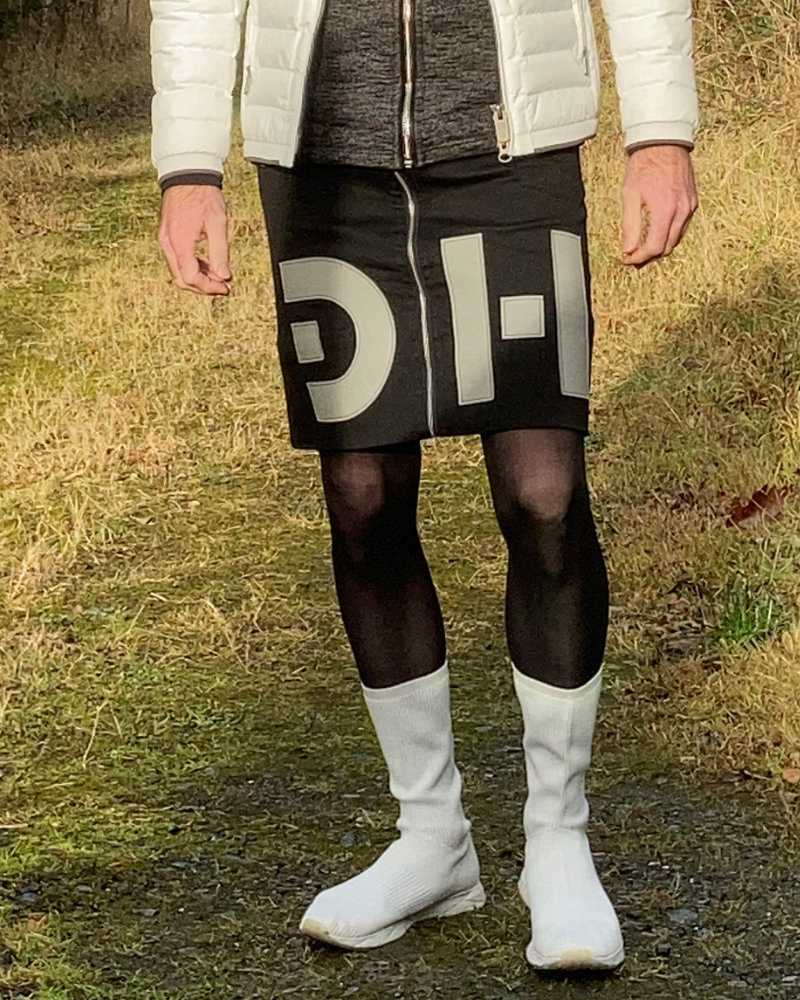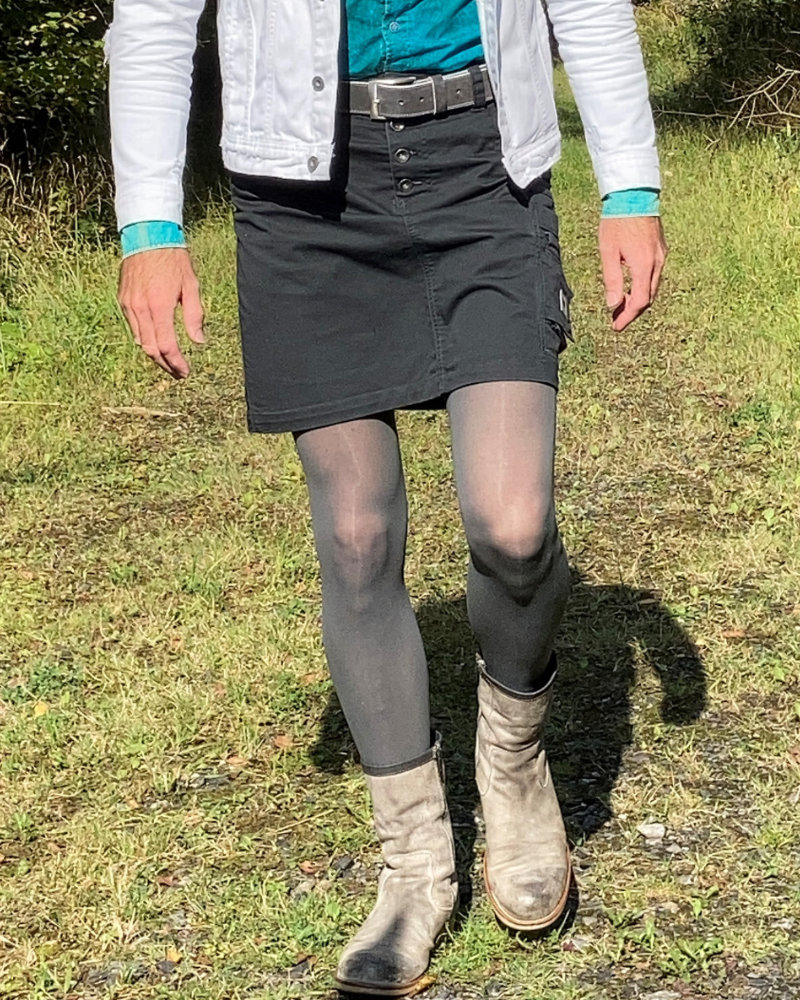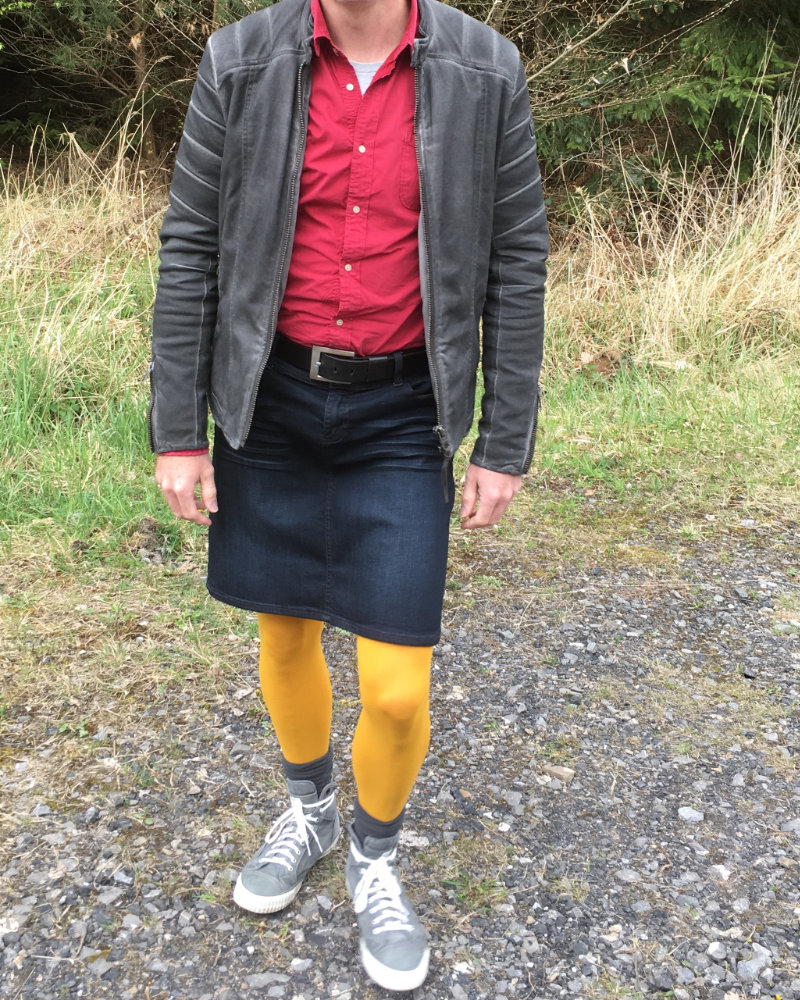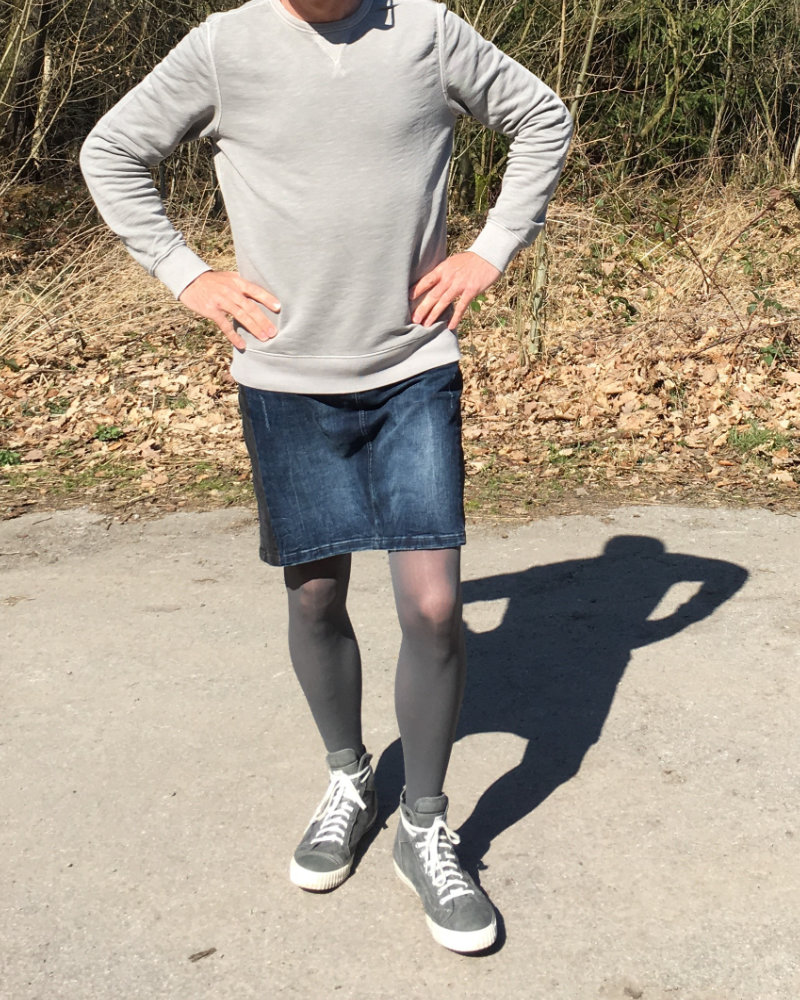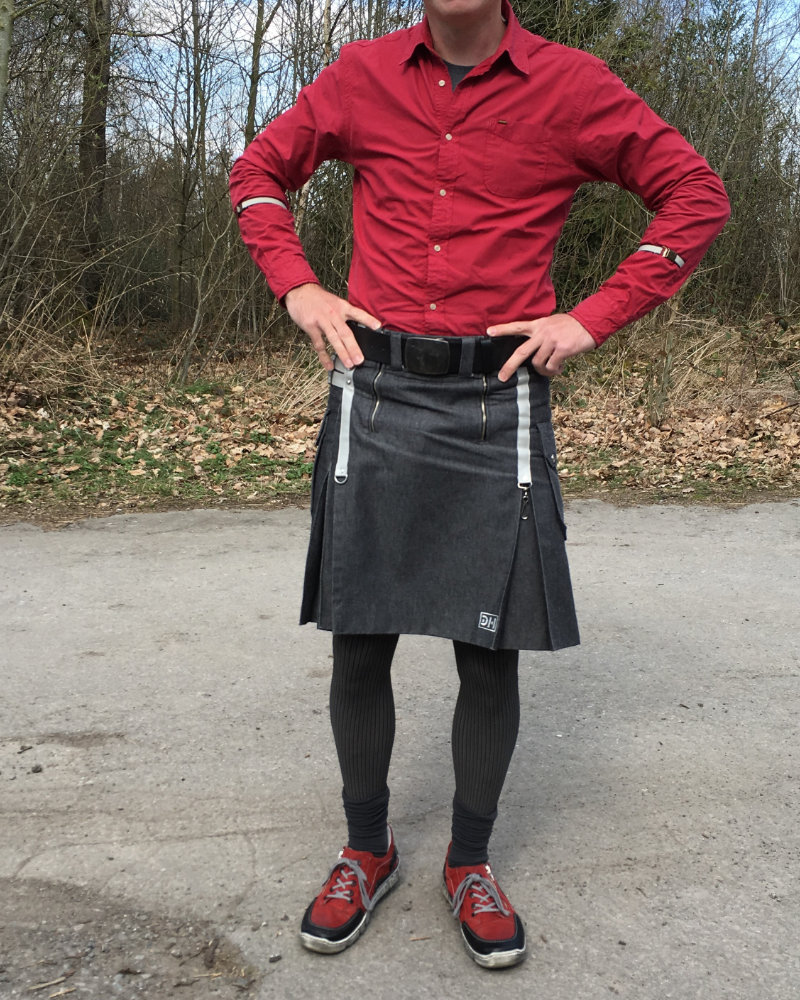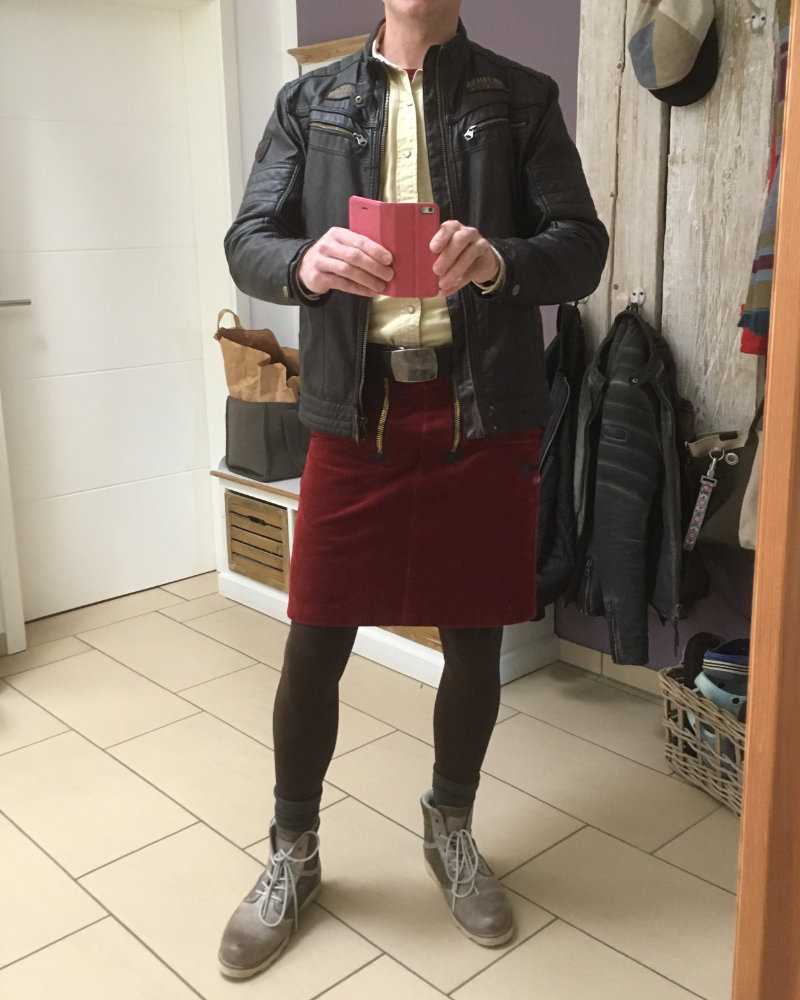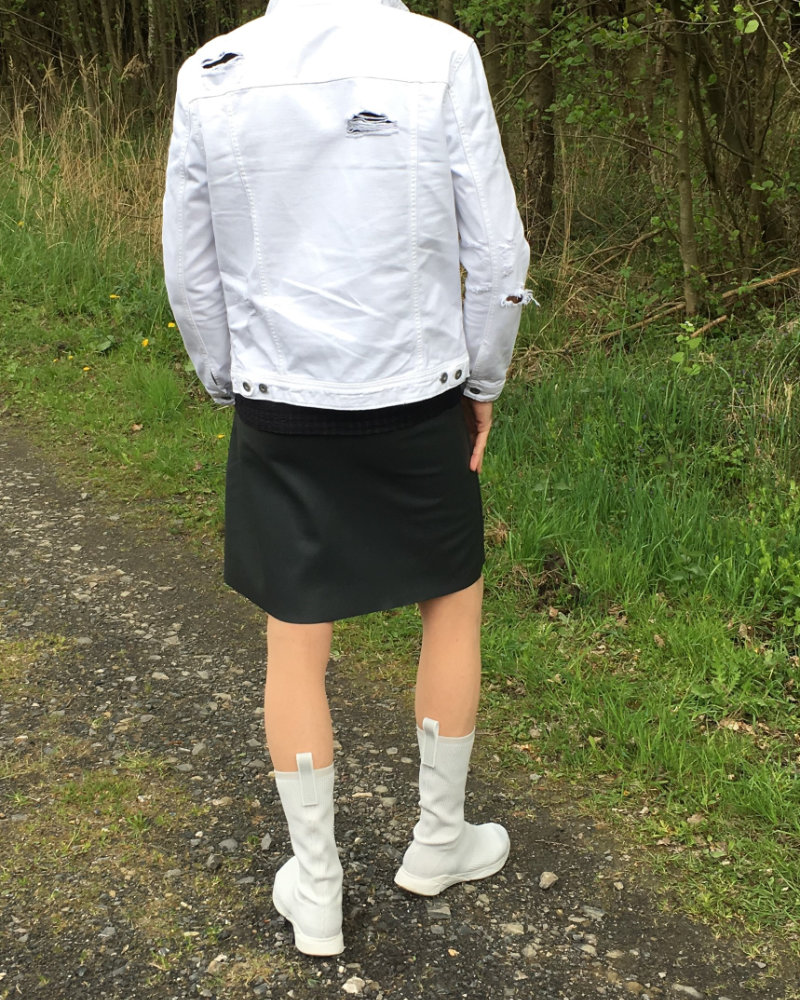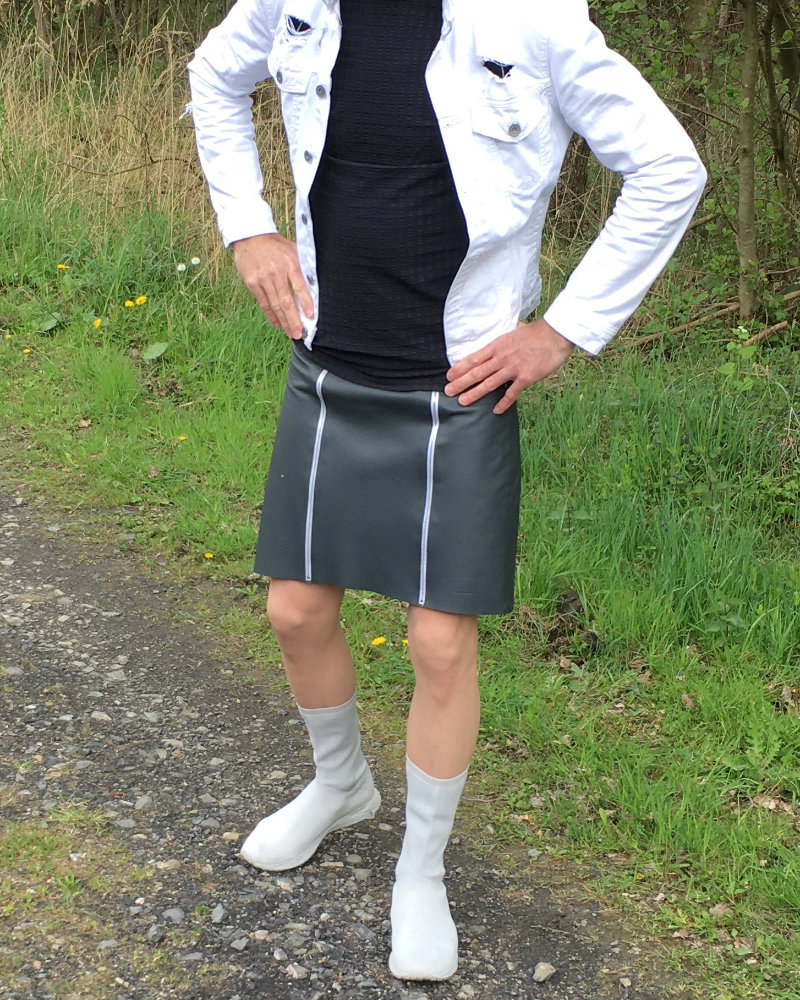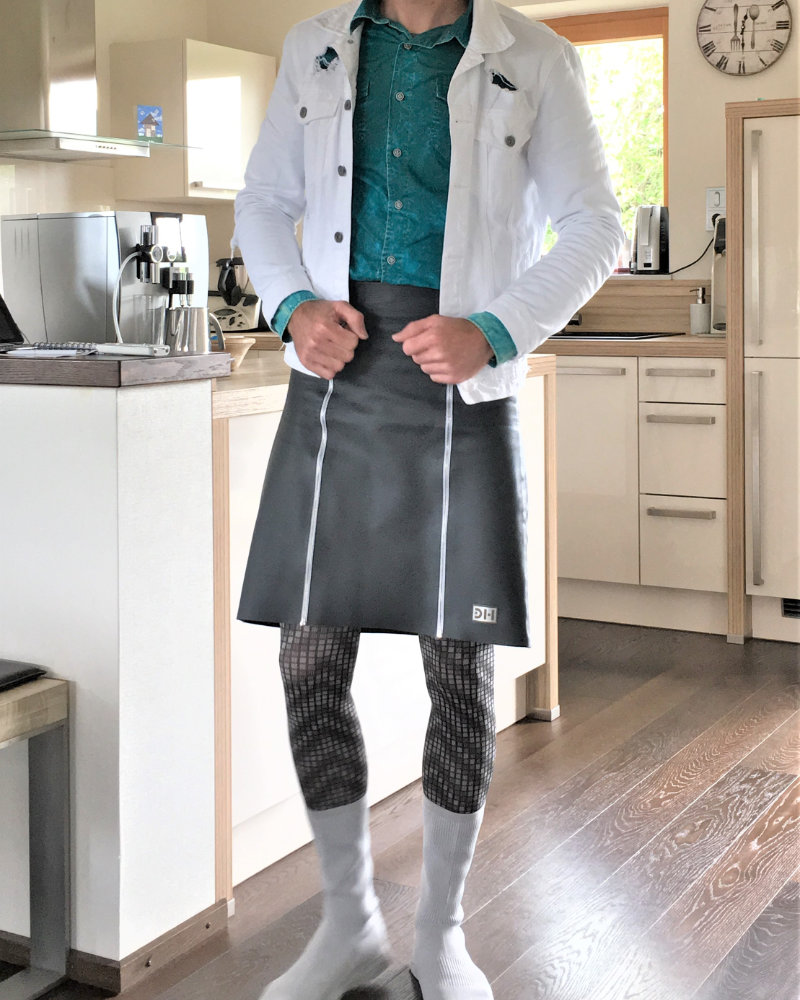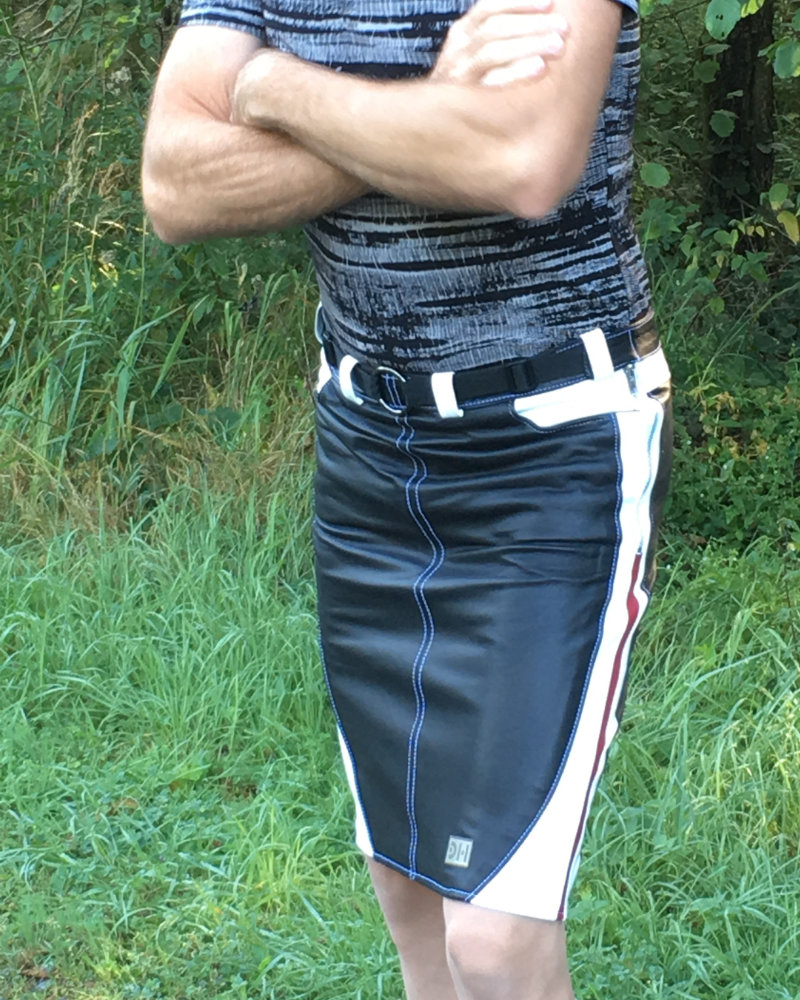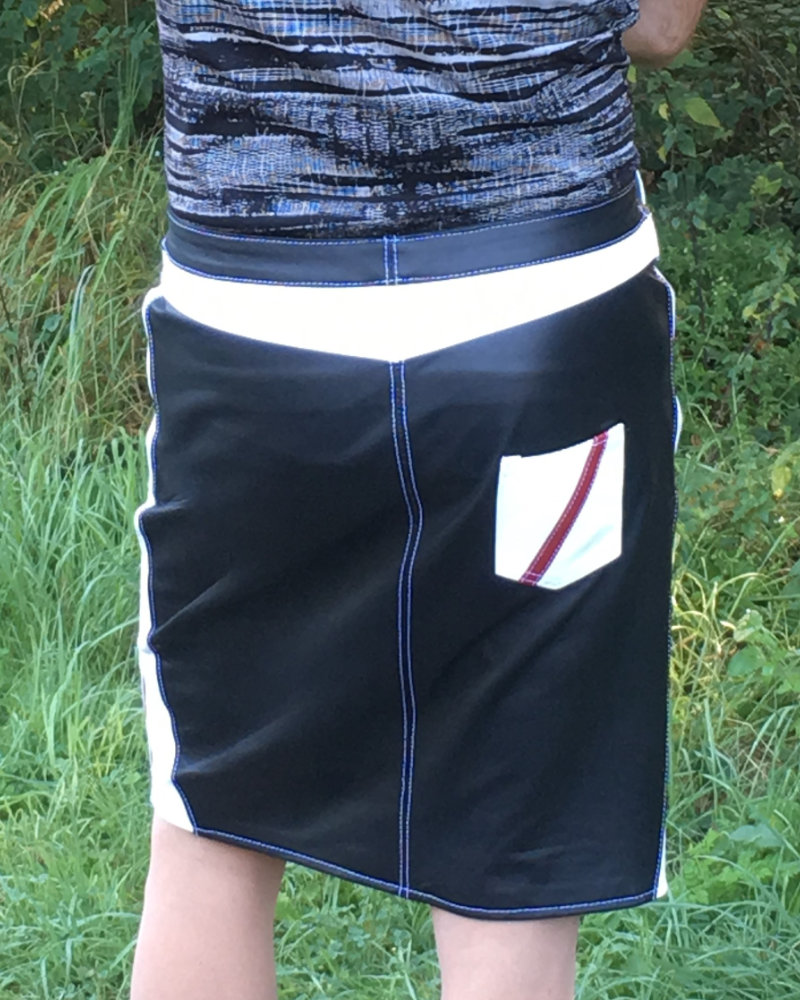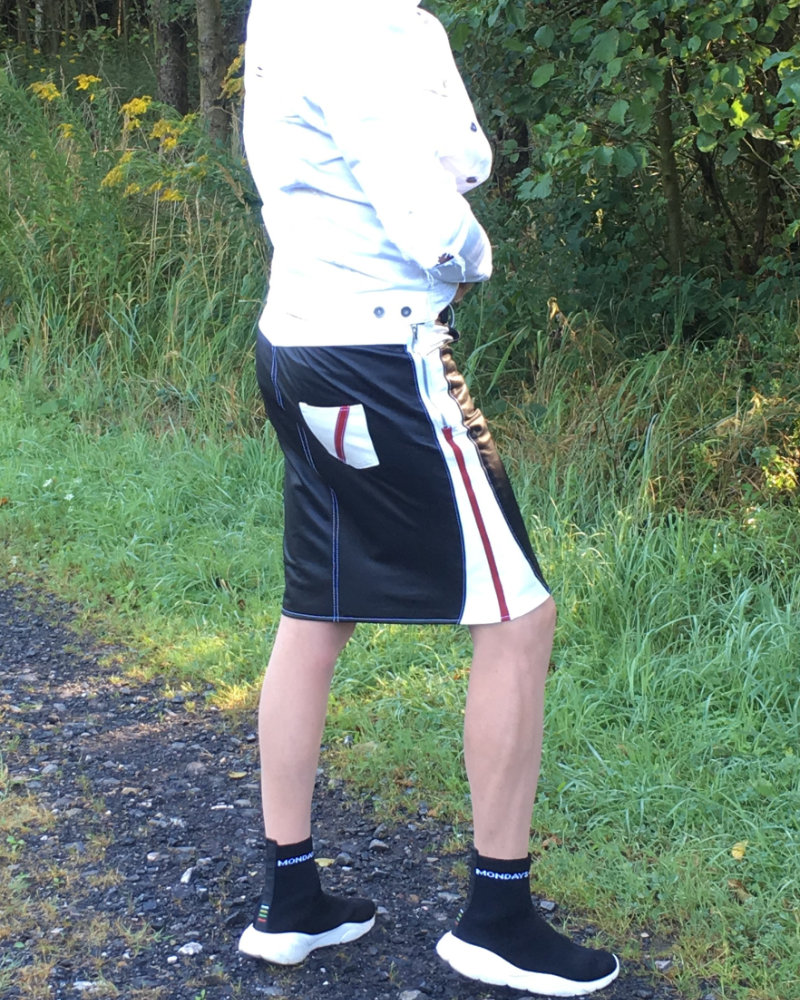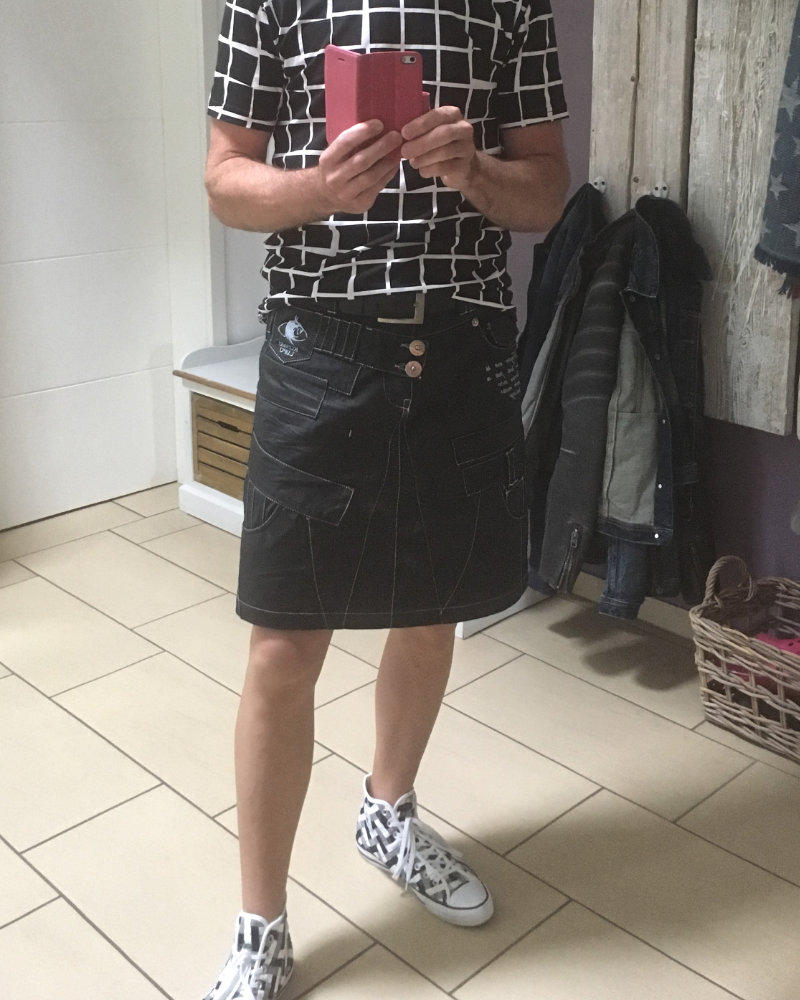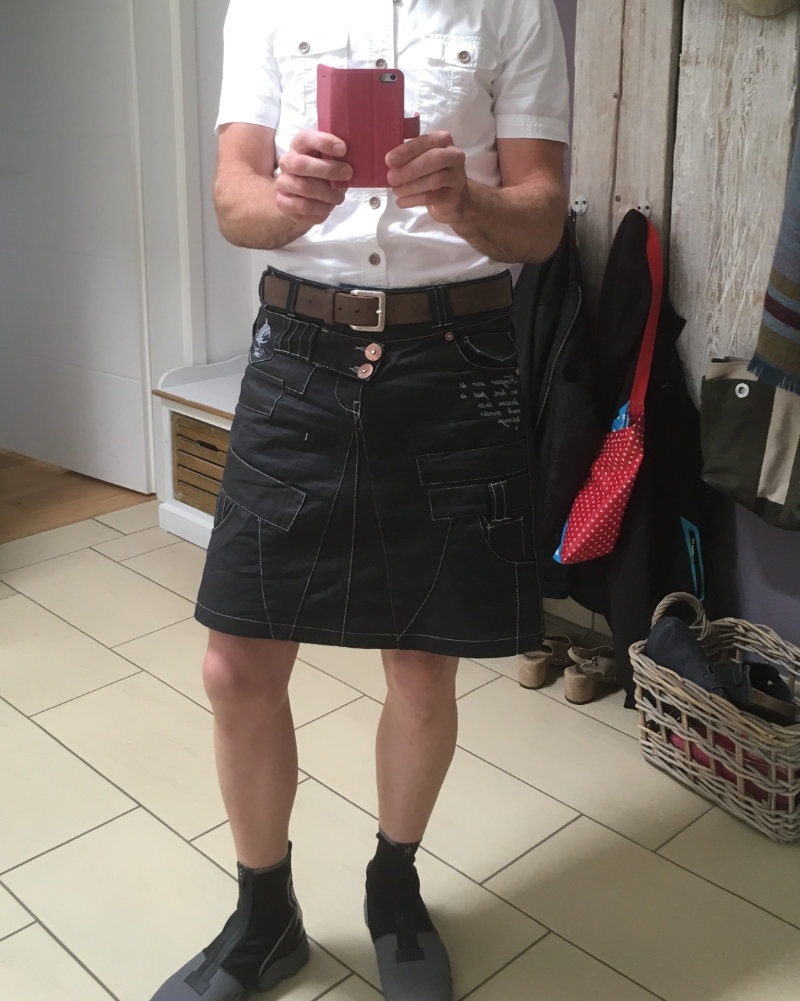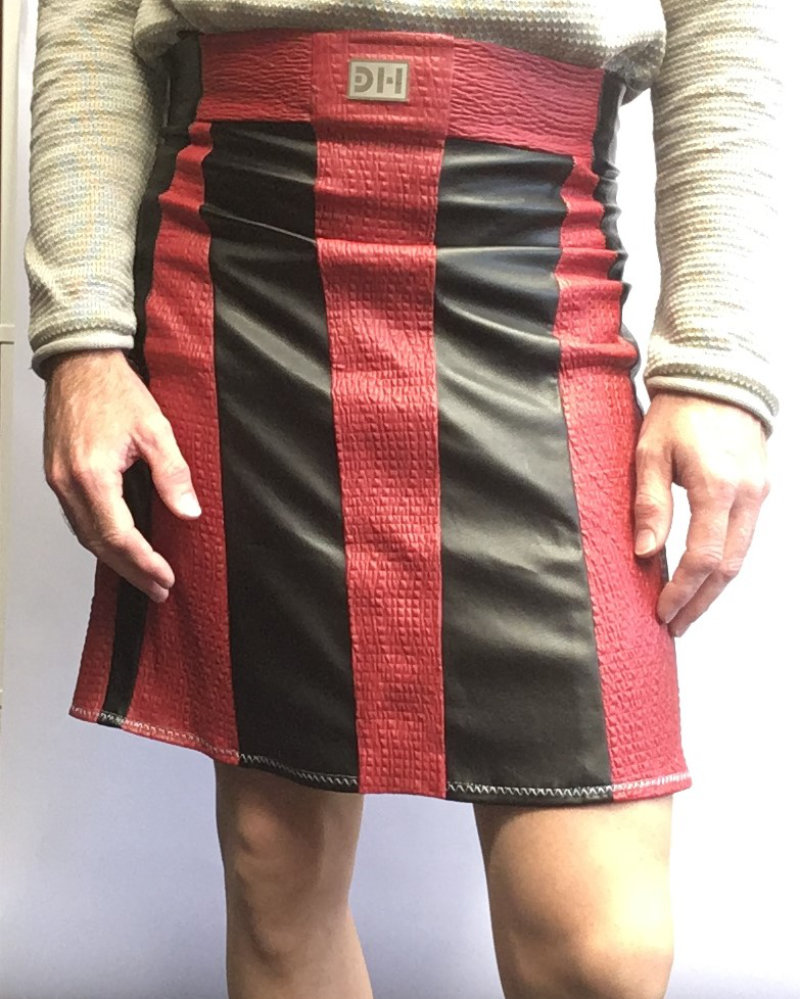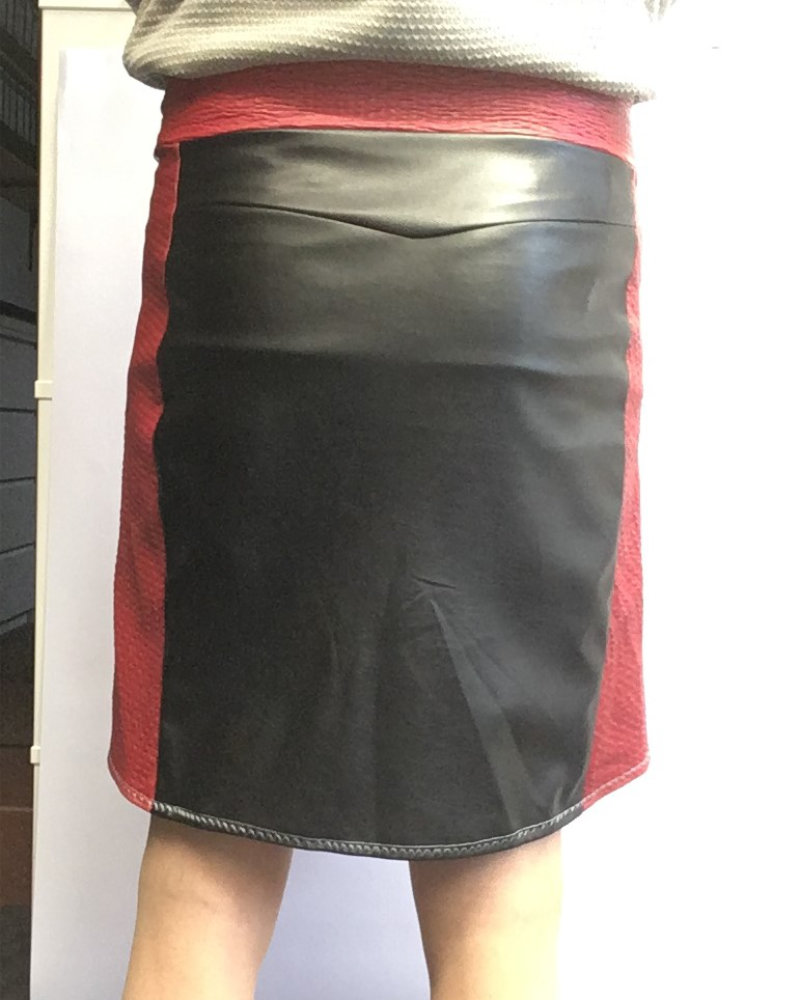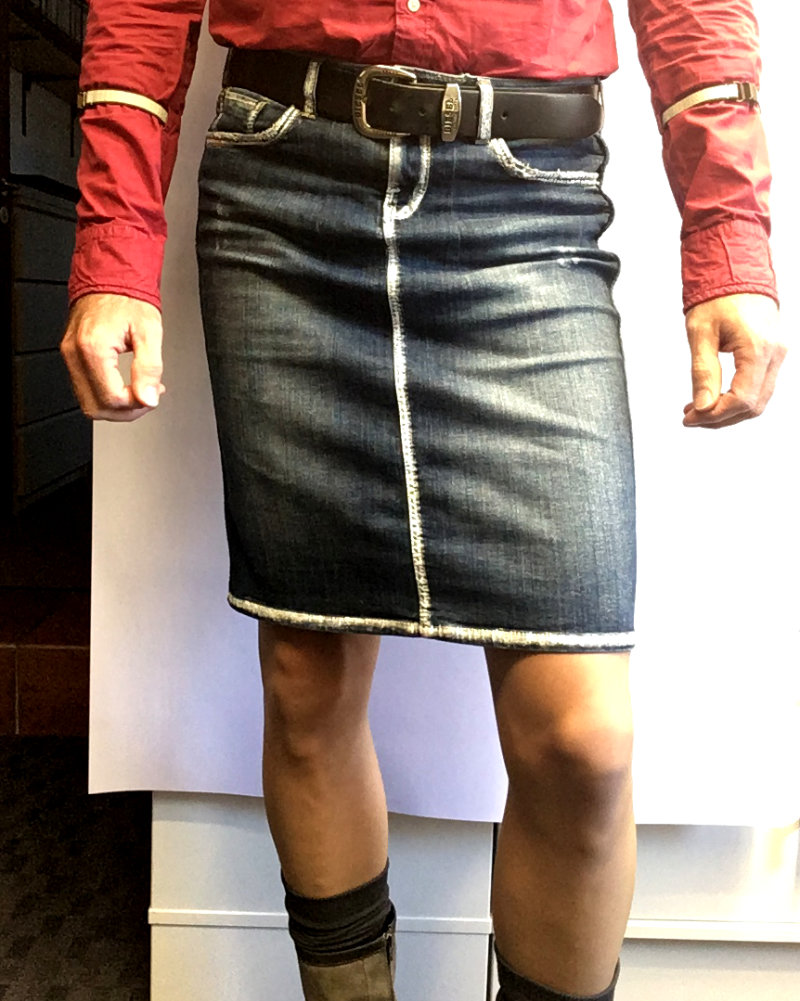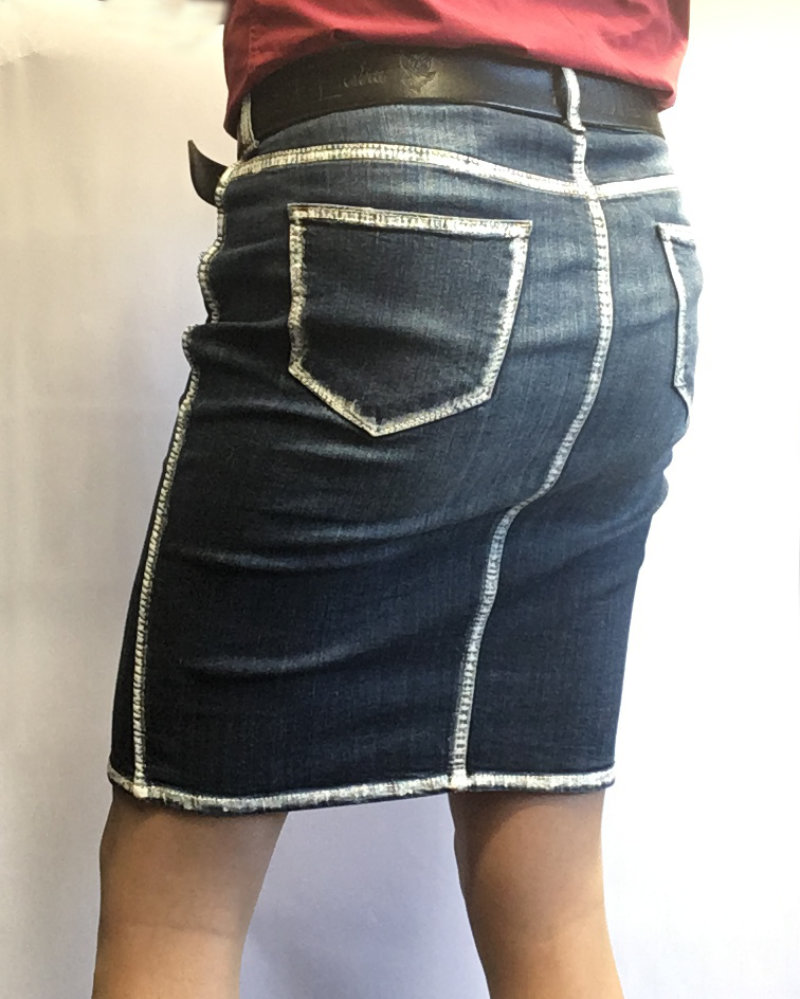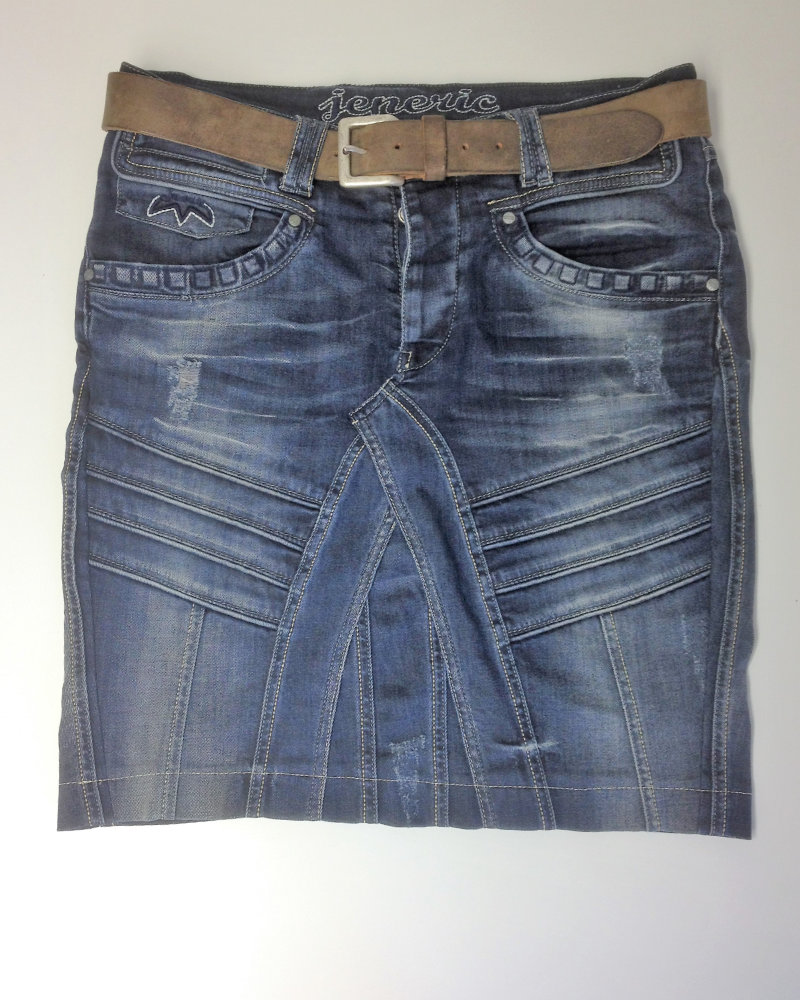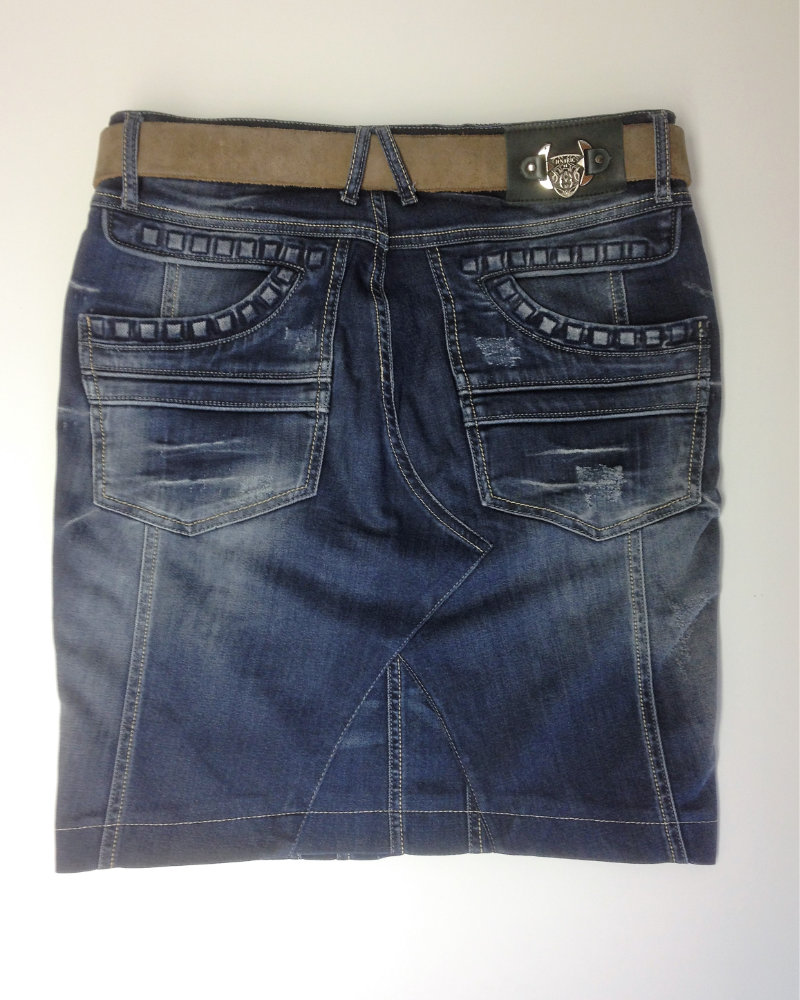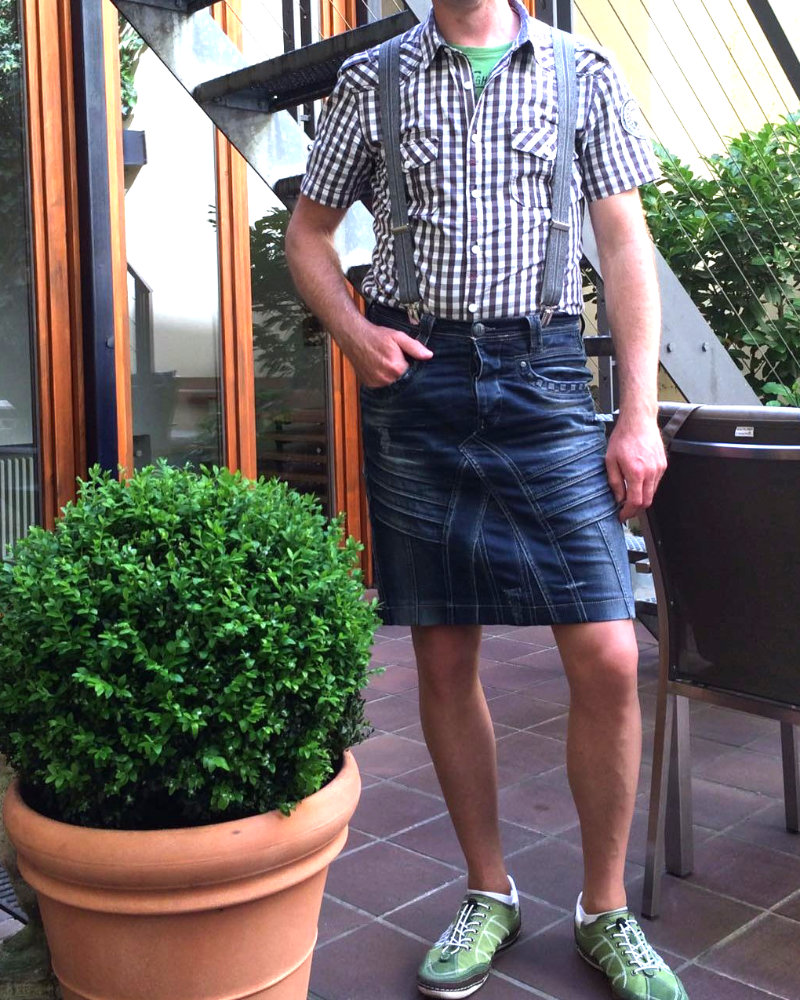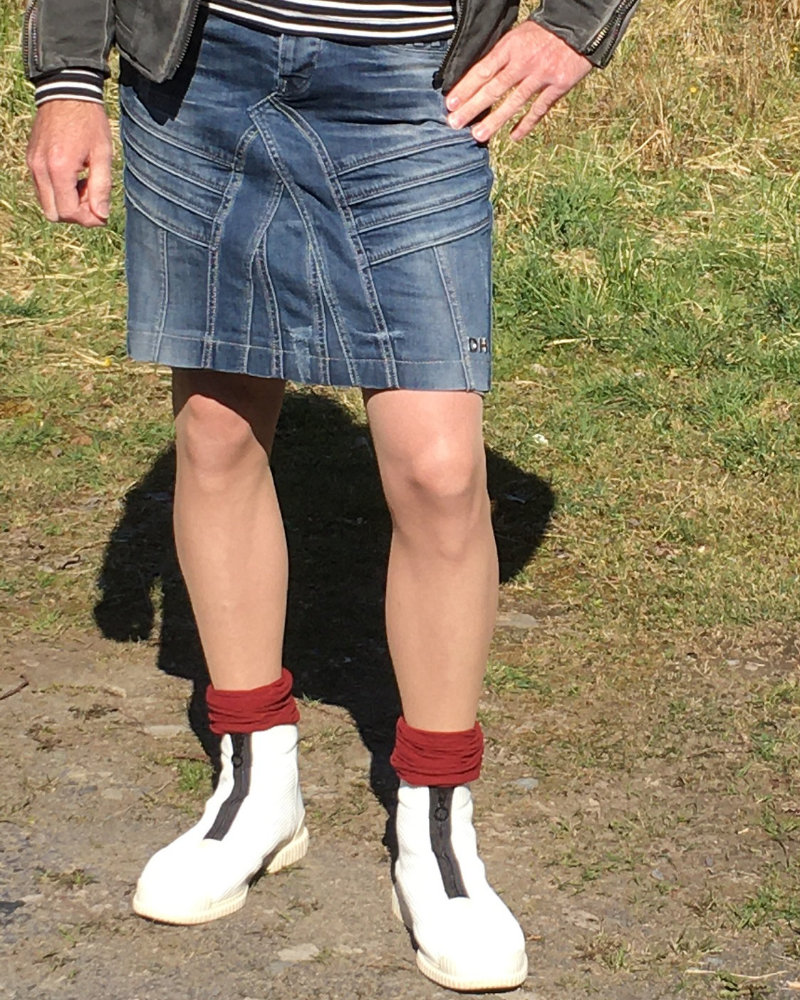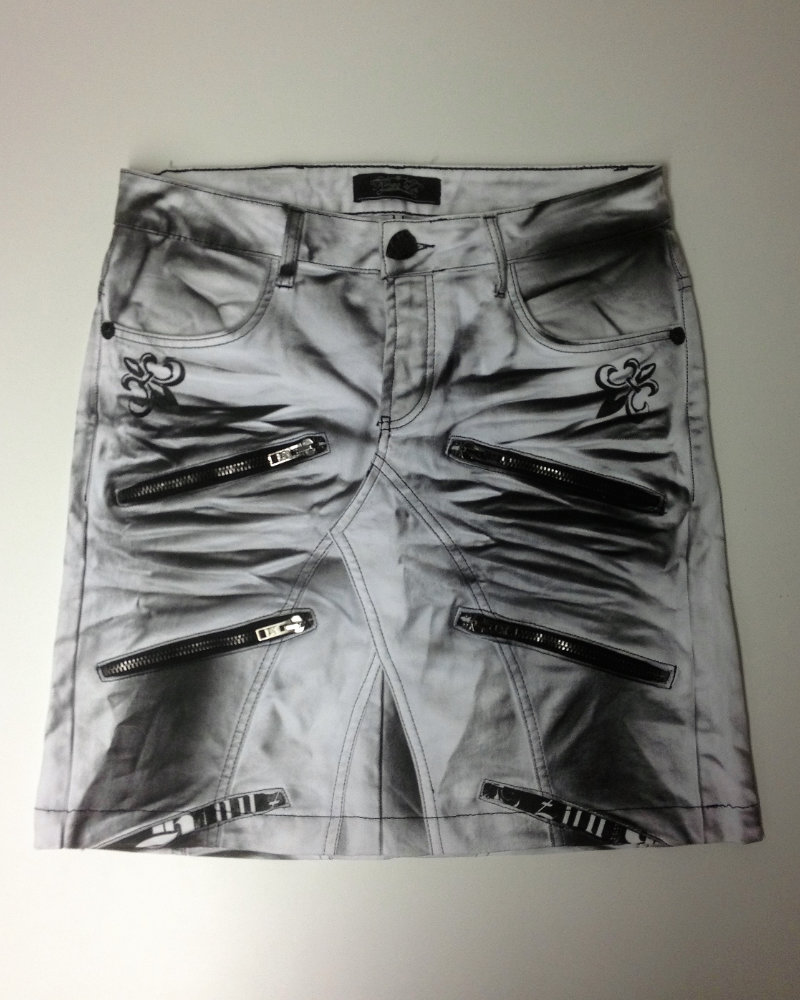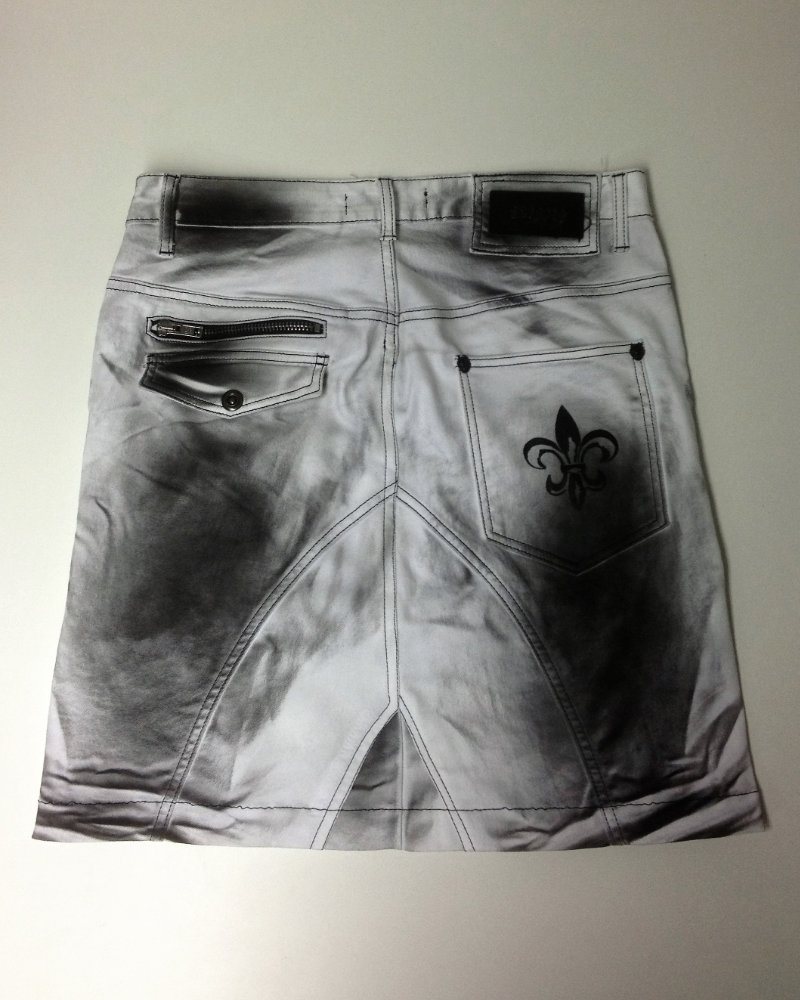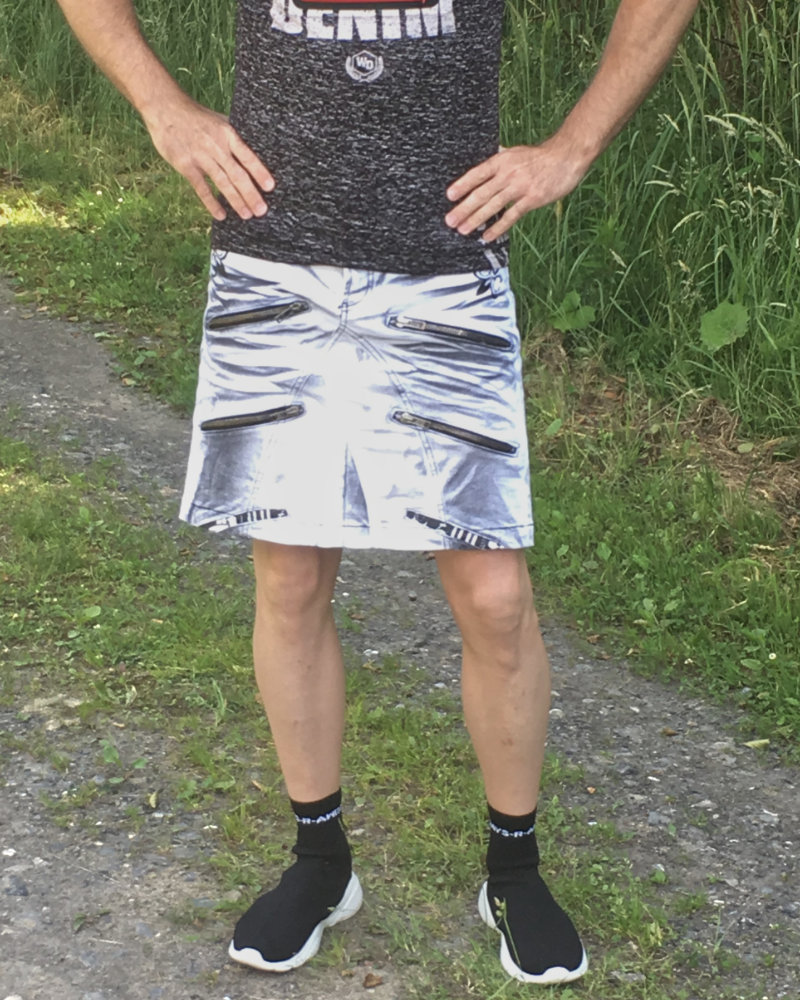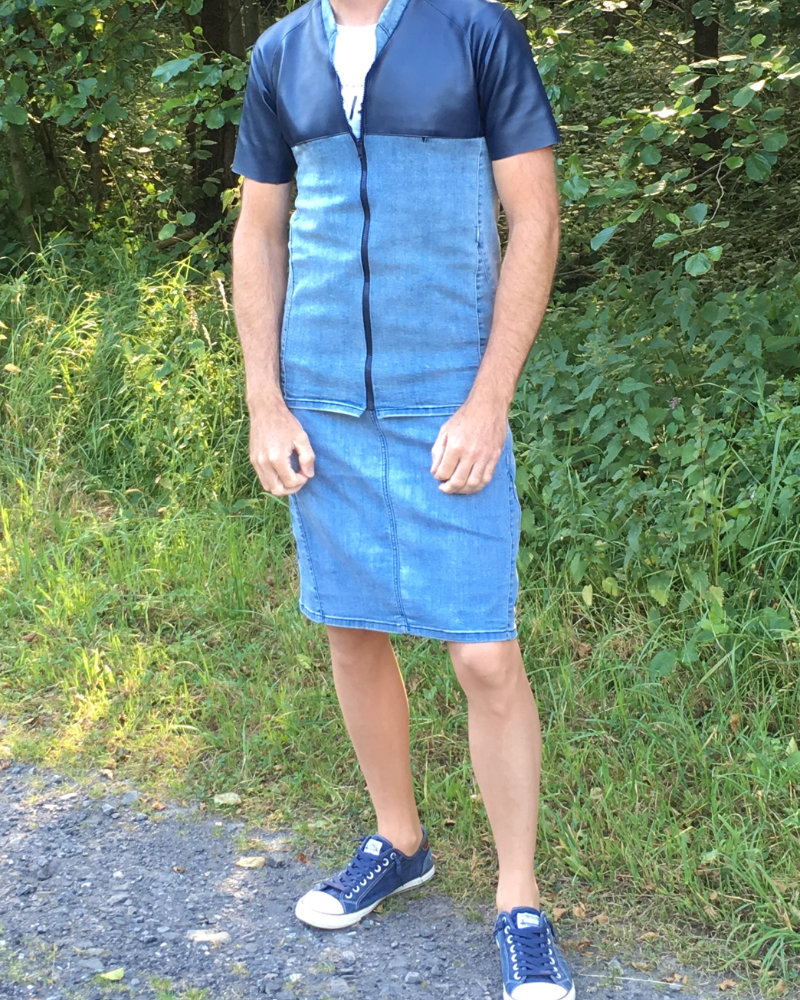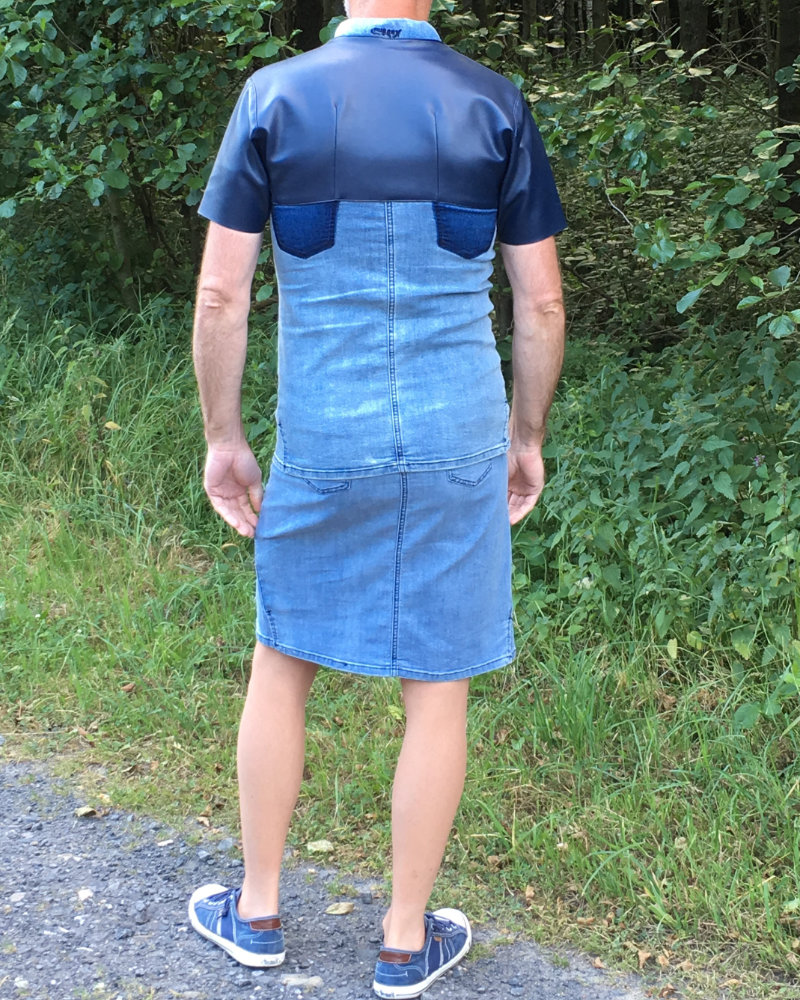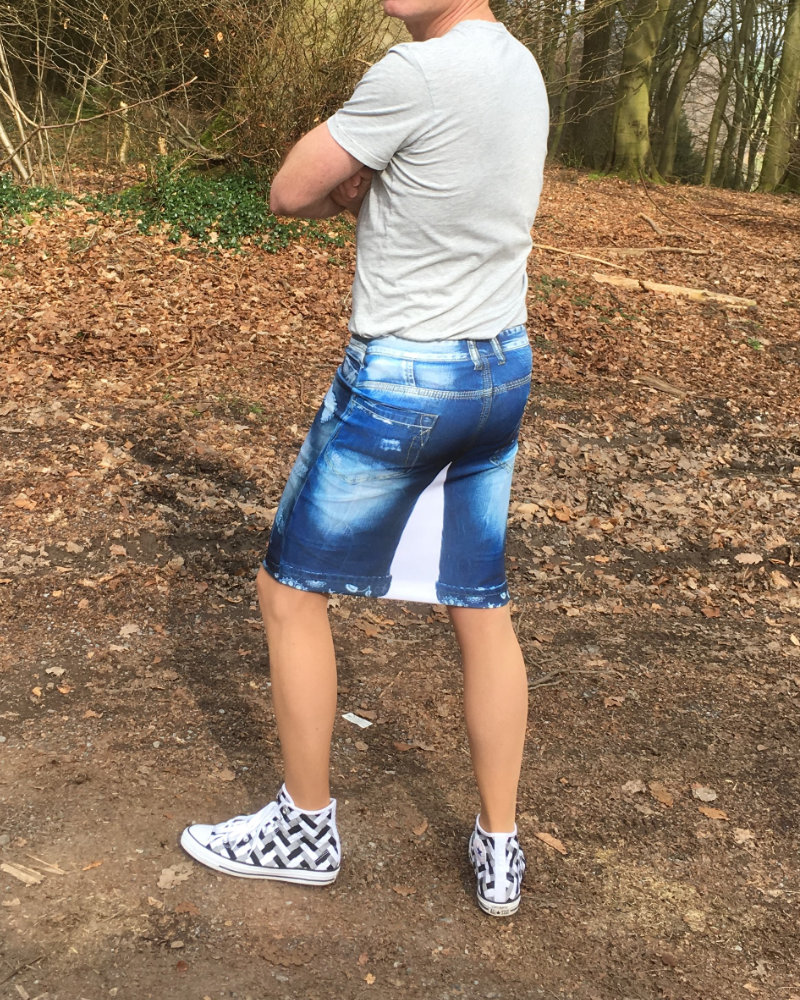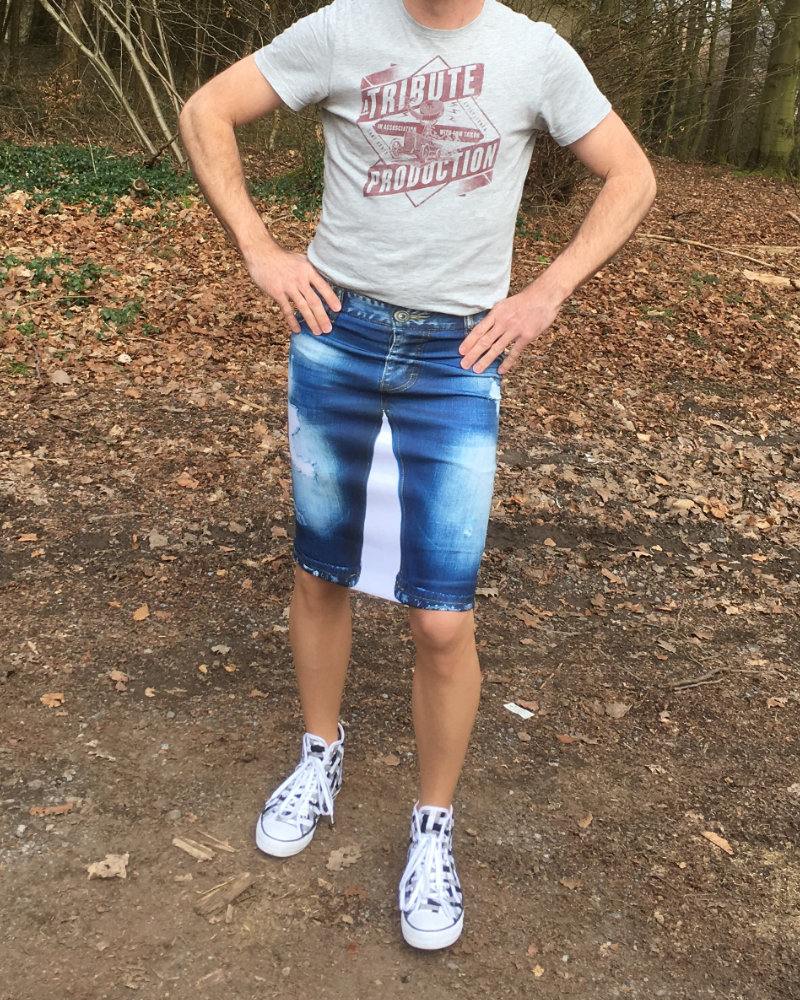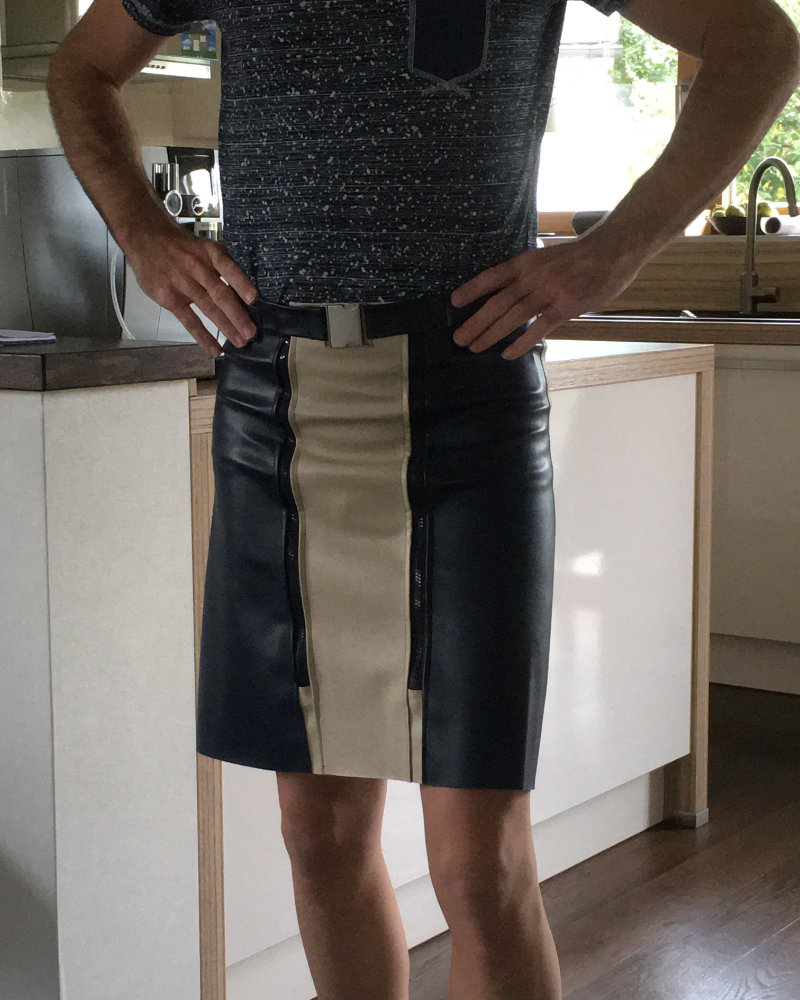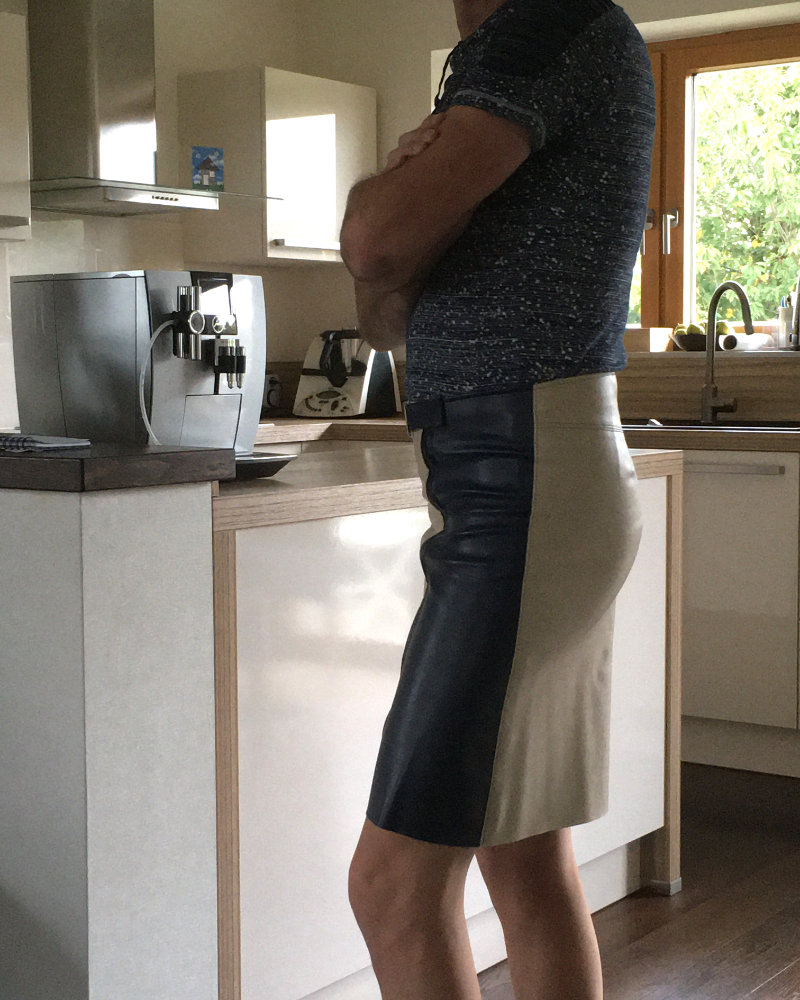 41 pictures
Dirk says that of course he is noticed when wearing his skirts, but no one seems to have any objections, rather on the contrary. And his wife states that it is a non-event. Sometimes Dirk will even wear his unique skirts to work where they, no wonder, are also fully accepted.
<! -- /footer 2 - link galleries --> <! -- footer 3 - links start pages -- >
<! -- info --> <! -- /info -- >