Gallery Tartan kilts

Stewart Royal tartan


The tartan
To most non-Scots this might very well be THE kilt, the Stewart Royal or Royal Stewart being without doubt the best known of all tartans. It is a universal tartan, i.e. without clan affiliations. Besides kilts it is very often used for skirts, decoration etc. The Royal Stewart tartan was worn by King George V during his state visit to Edinburgh in 1822 and he later adopted it for the House of Windsor to mark the ancient link to the Royal House of Stewart. George V is reputed to have said that his adopted tartan could be worn by all members of his family, which was taken to mean all the people of the British Empire. Due to its bright red colour you don't just blend in. You are standing out from the crowd. But, after all, why should you try to conceal that you are wearing a kilt?
The kilts
On this page you find a cheap PV/acrylic kilt and a woolen made-to-measure kilt. The tartans are not quite identical, but there are many versions of Stewart Royal around.
Kilt #1. Ready-made economy
The kilt is a so called Economy kilt in PV/acrylic from no longer existing Tartan Wear Direct in Glasgow. They would offer these kilts in eight or nine different tartens and in three lengths, 21", 22", and 24". Unfortunately, I only managed to have it in five different tartans, before TWD around 2006 or 2007 closed down, this one being Stewart Royal.
I think the price was £39 or £44 and the tartan weight might be 10-11 oz. TWD marketed the kilts as 4-yarders. They are not. At the seam they measure no more than three yards.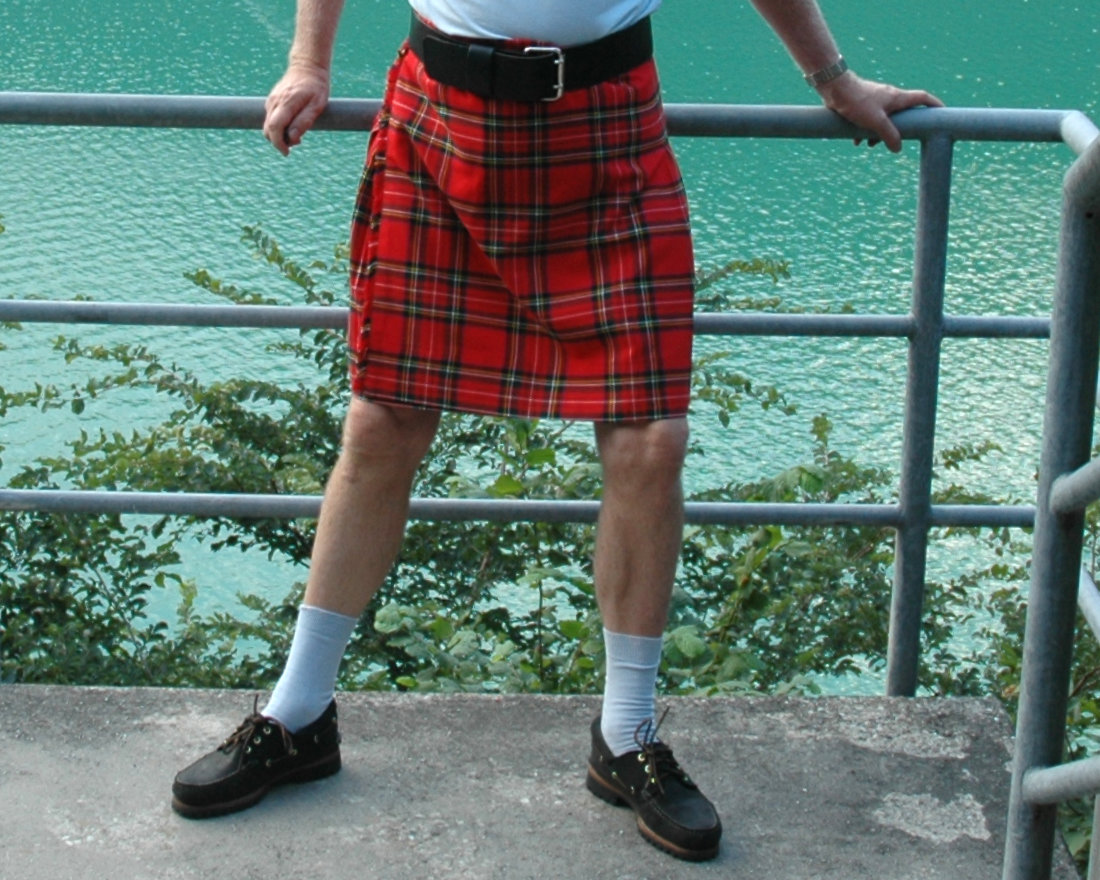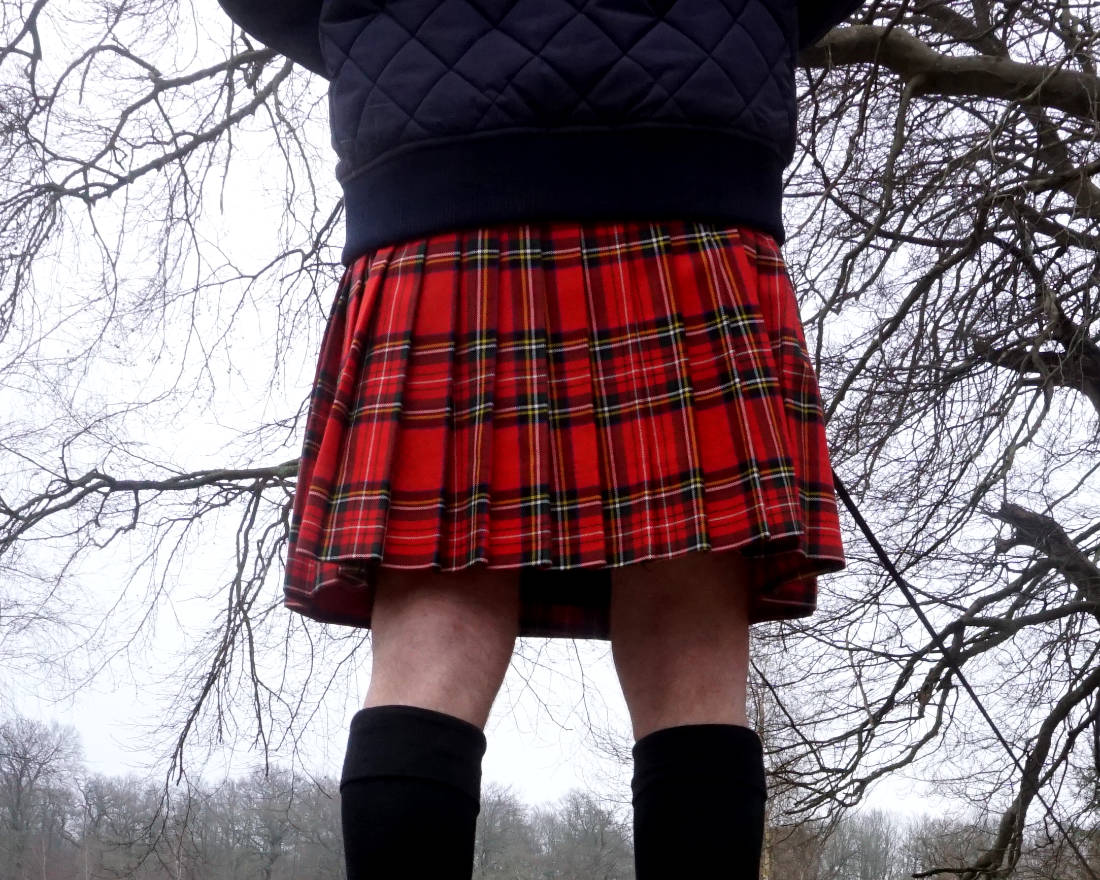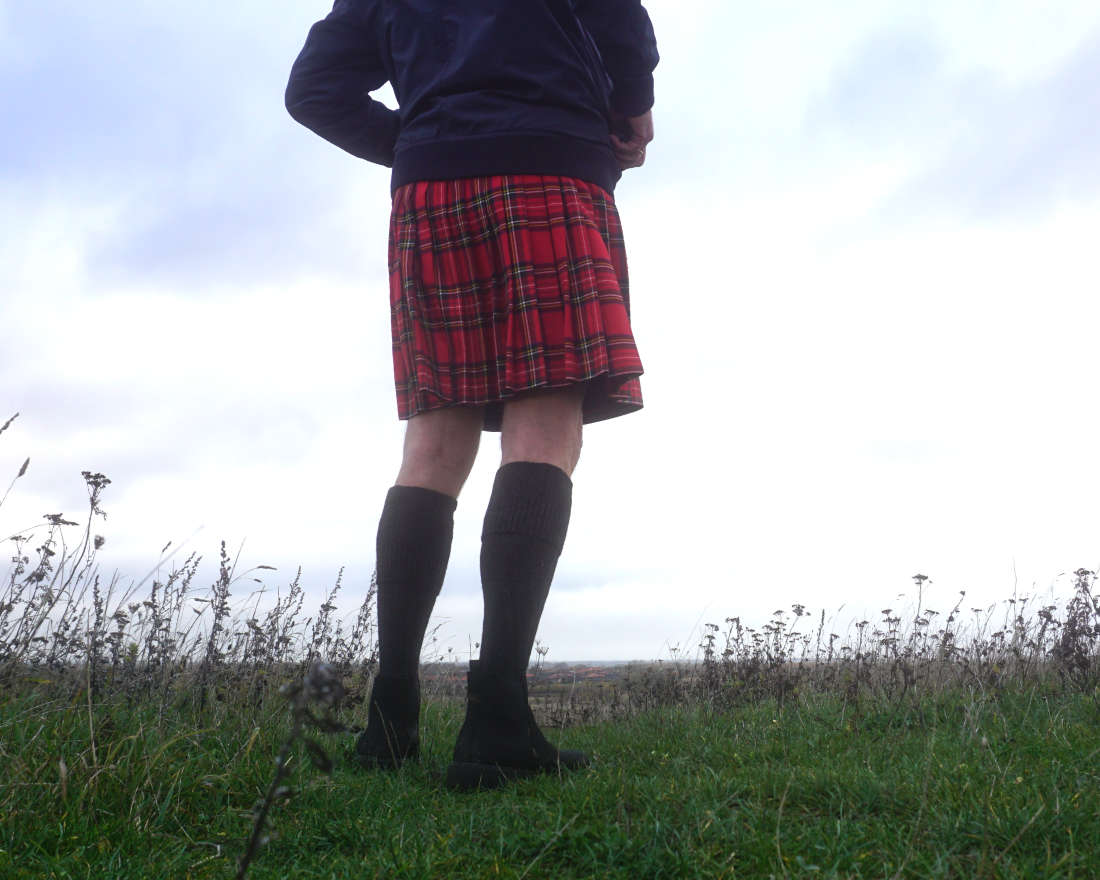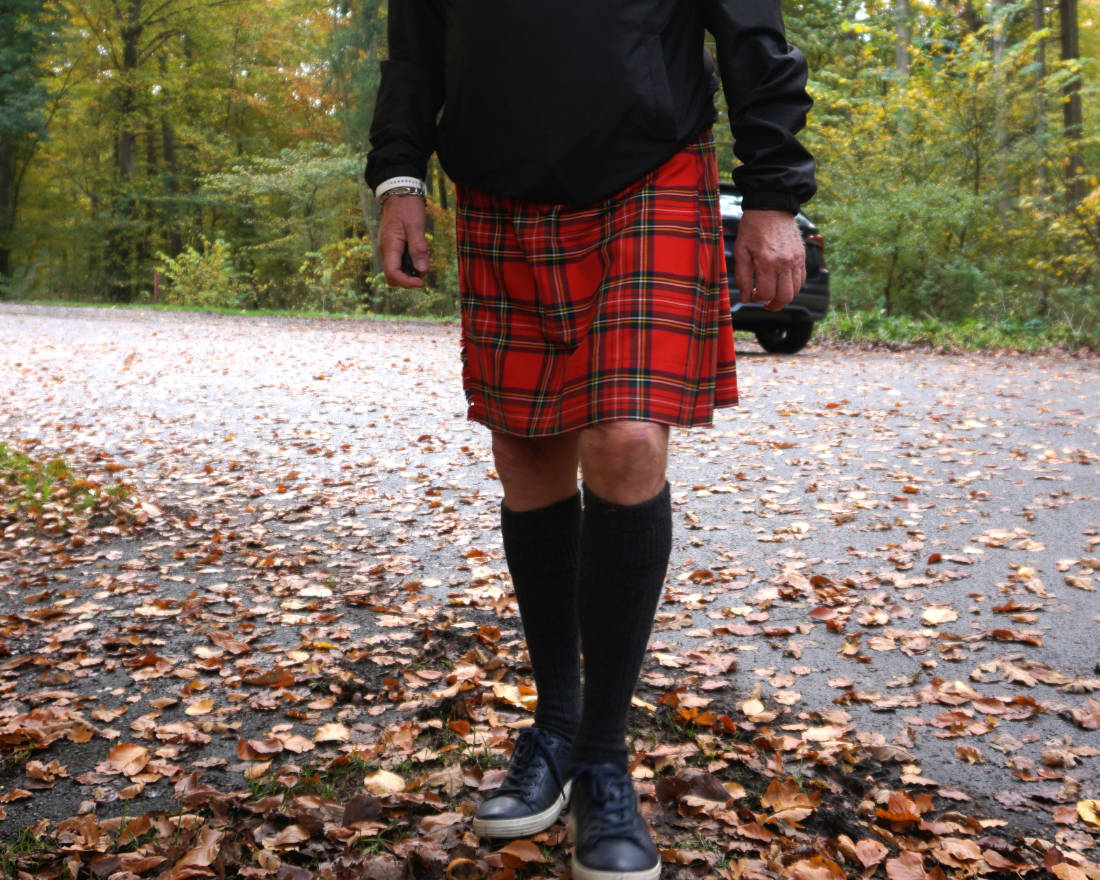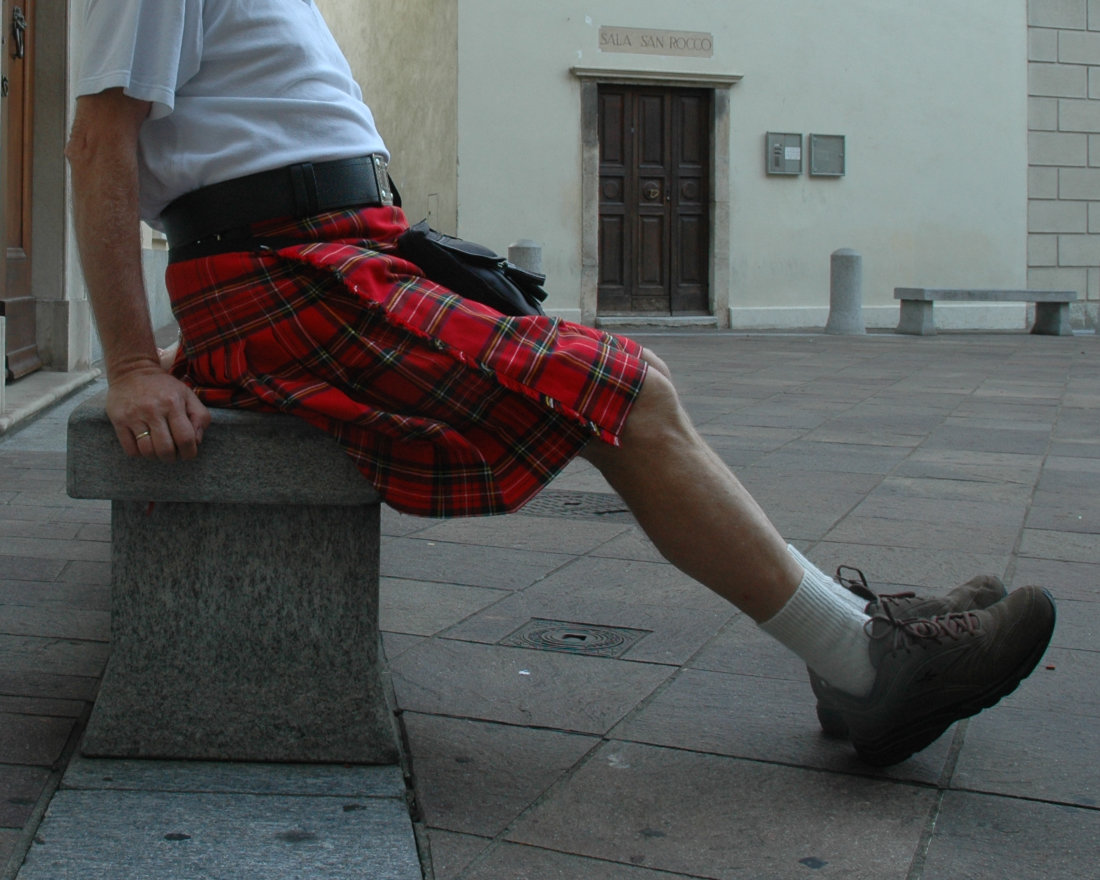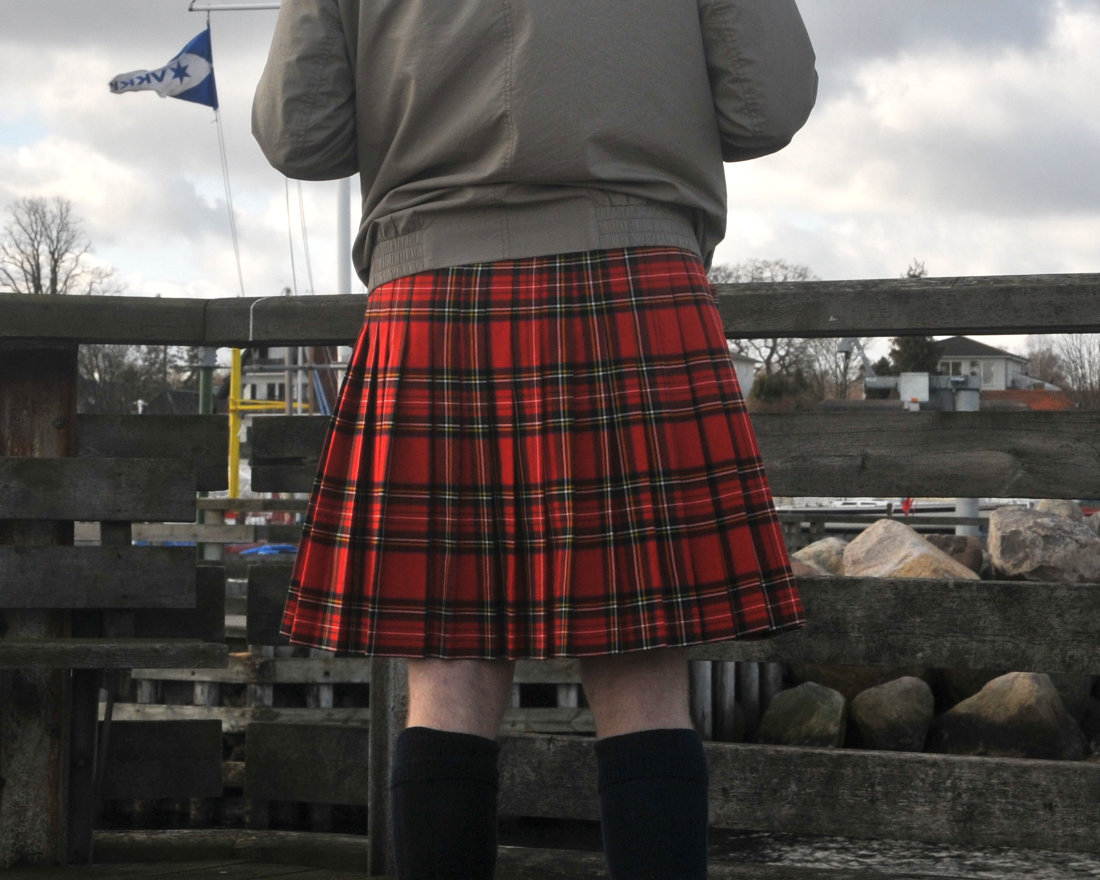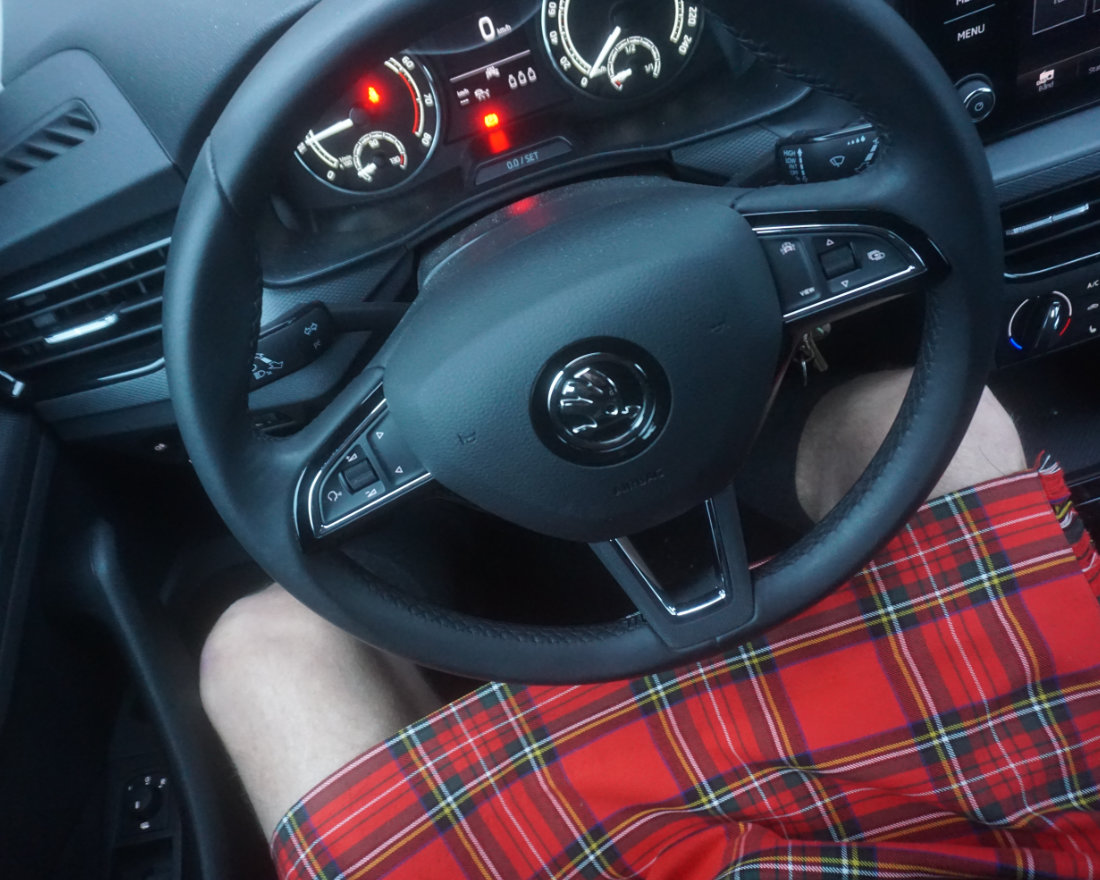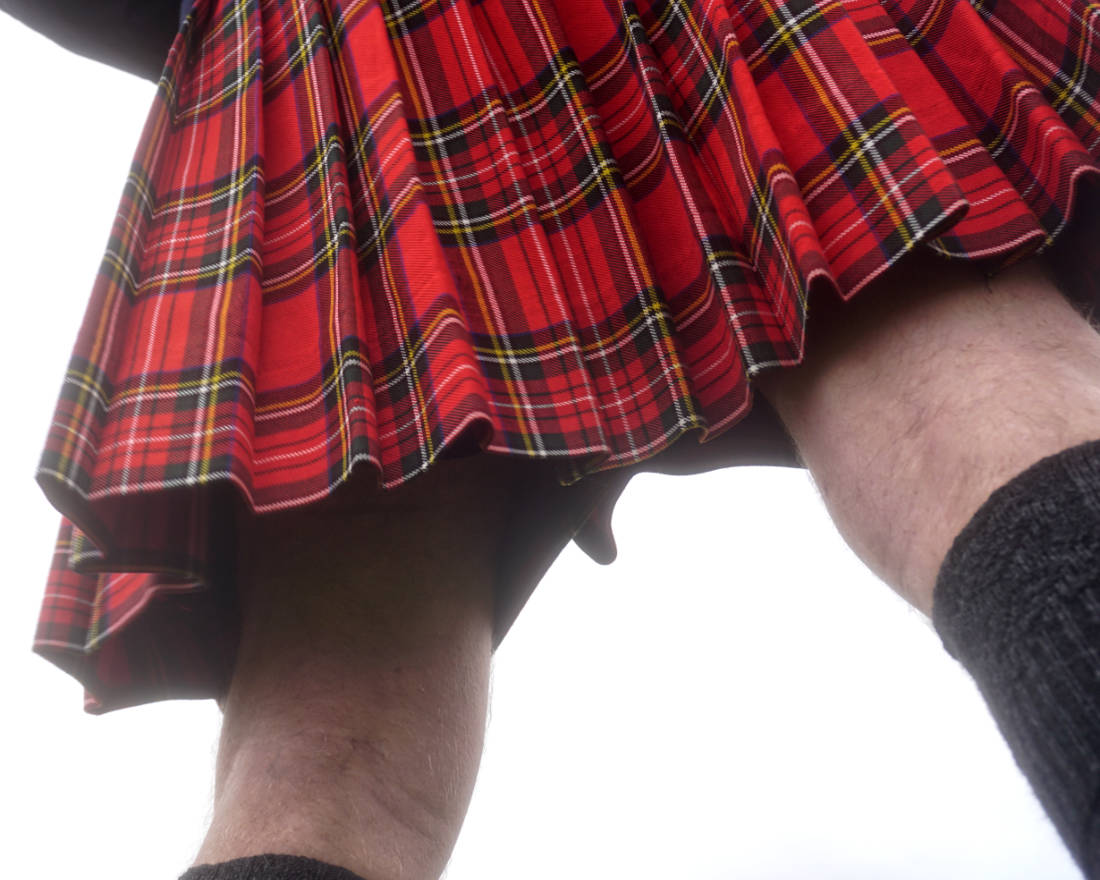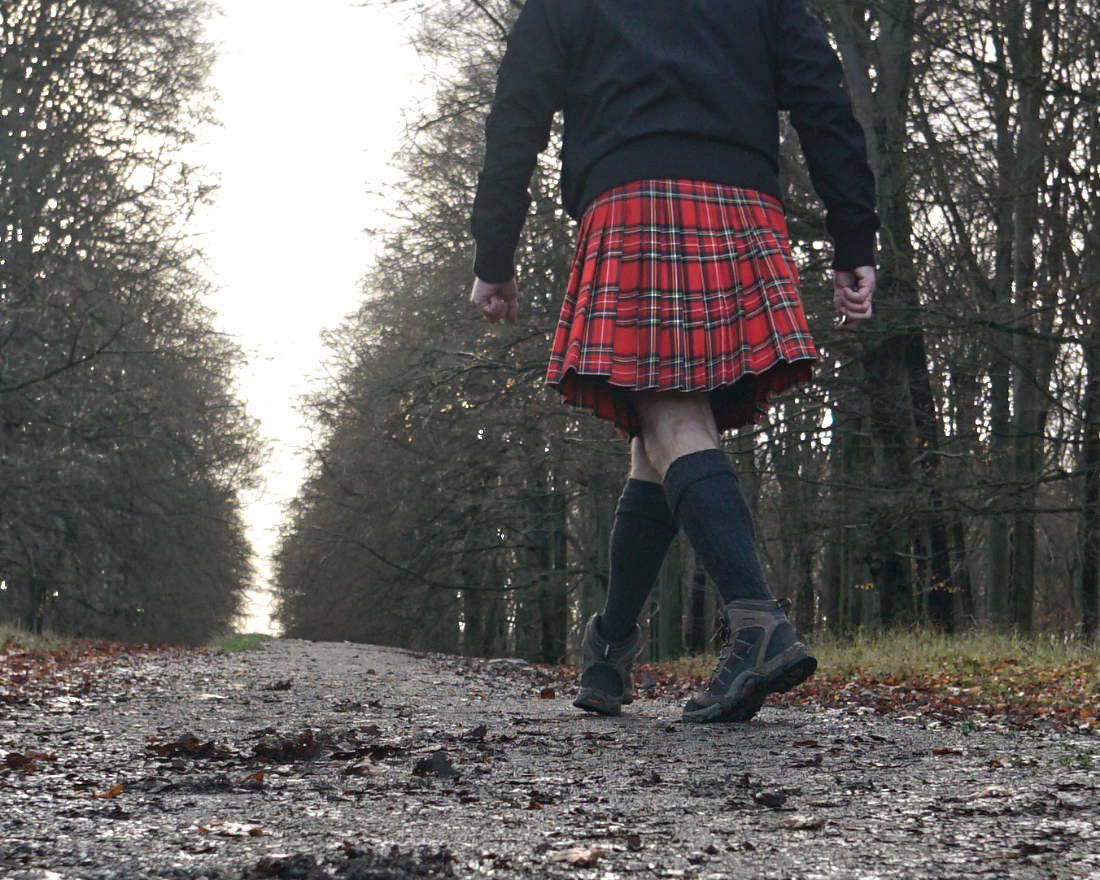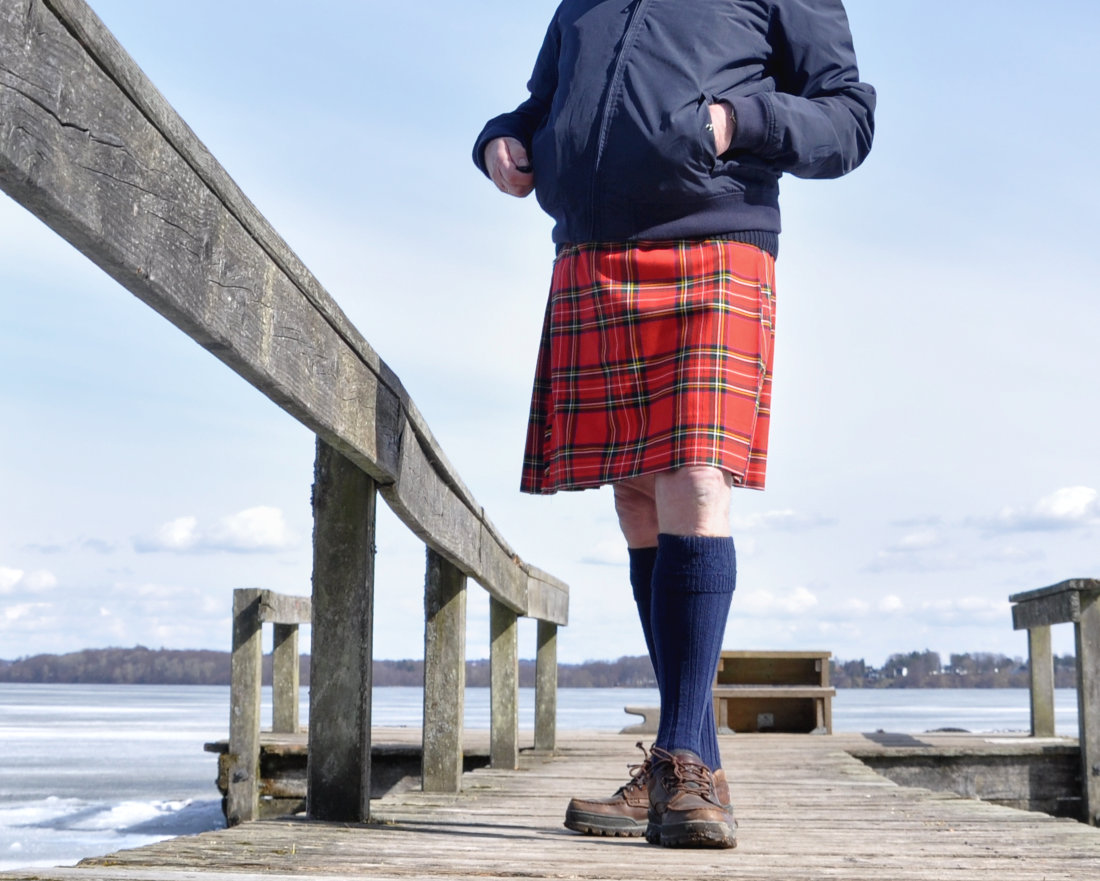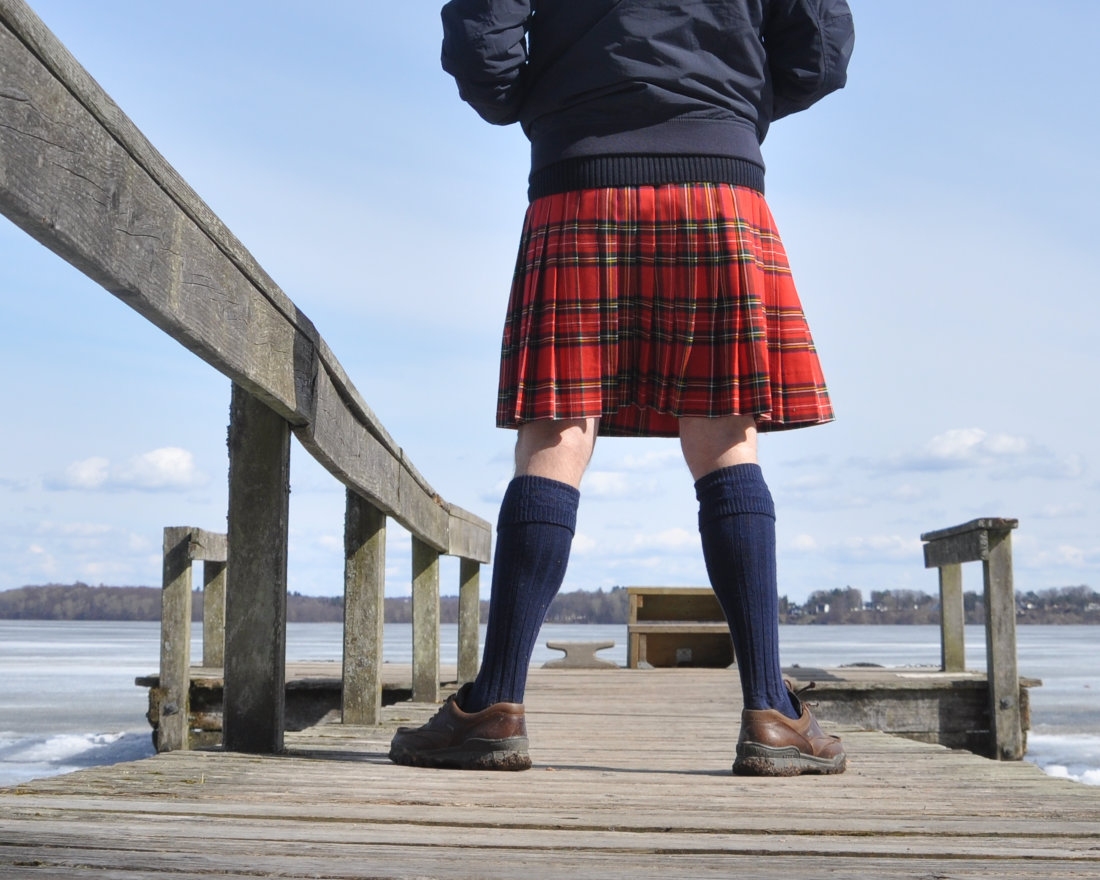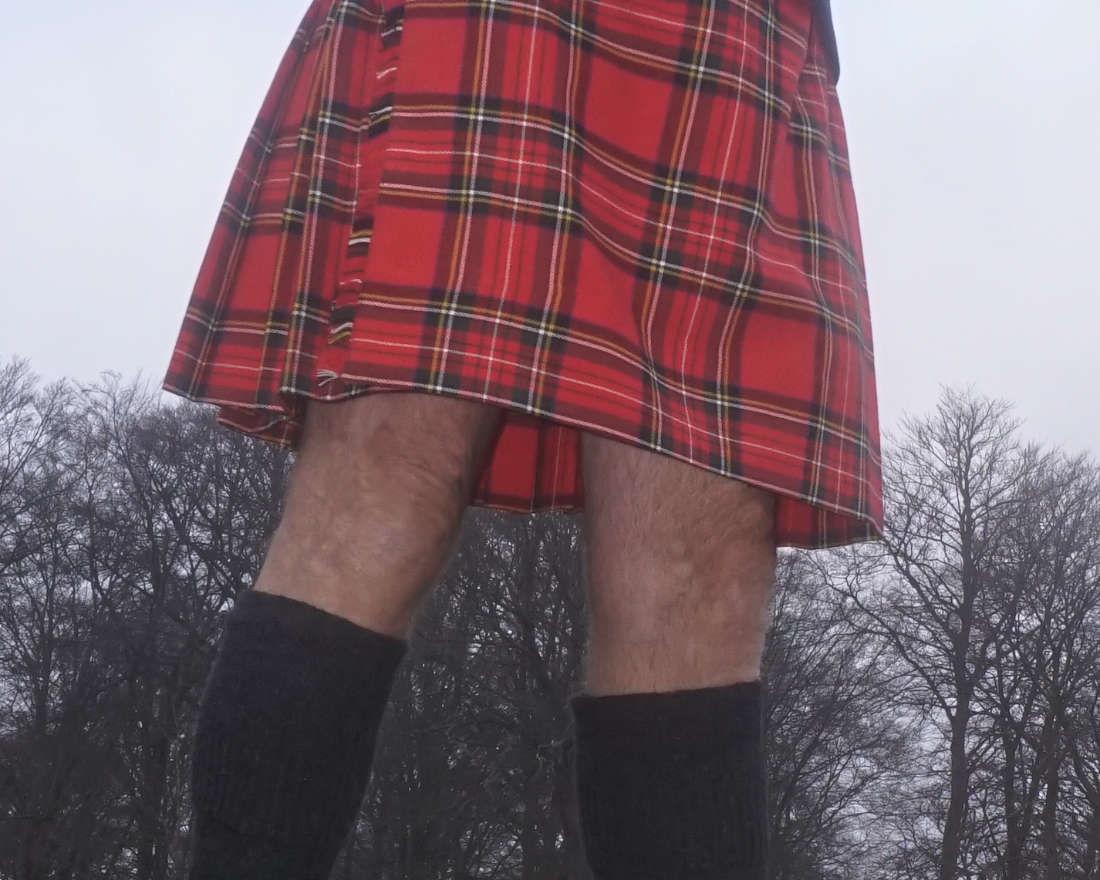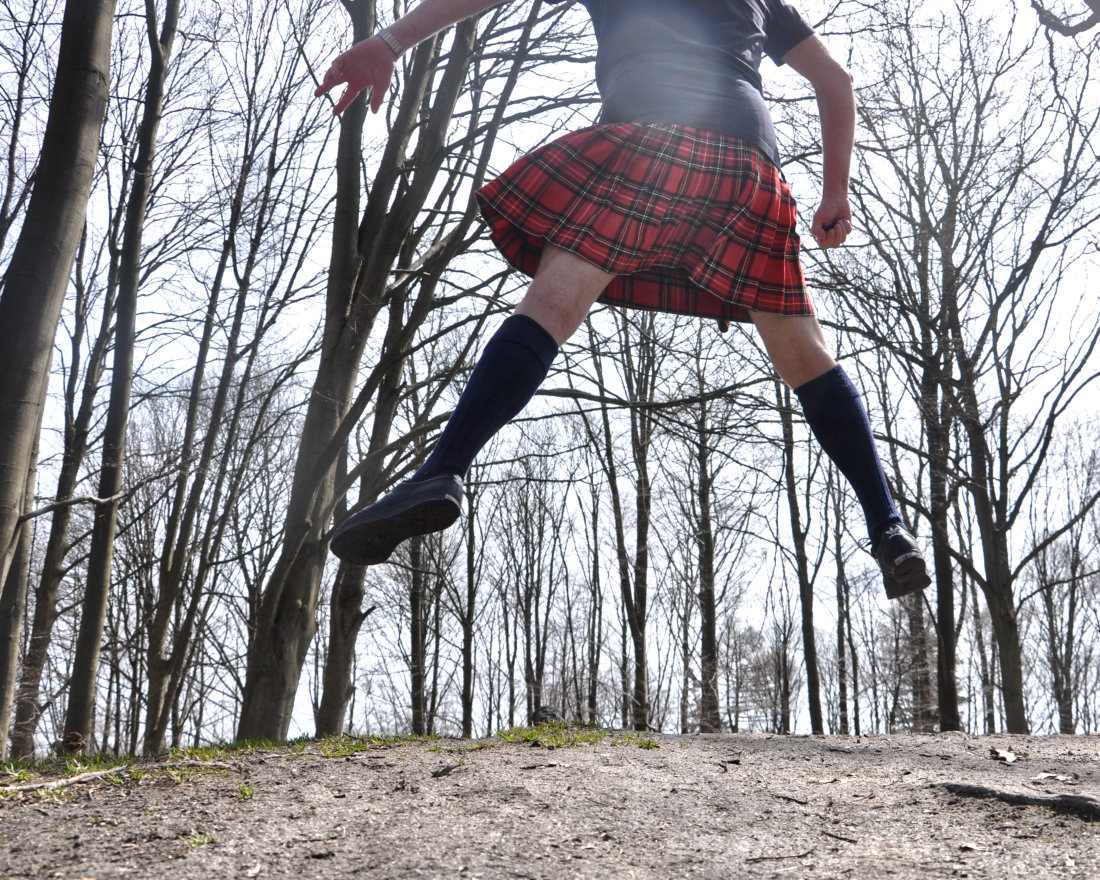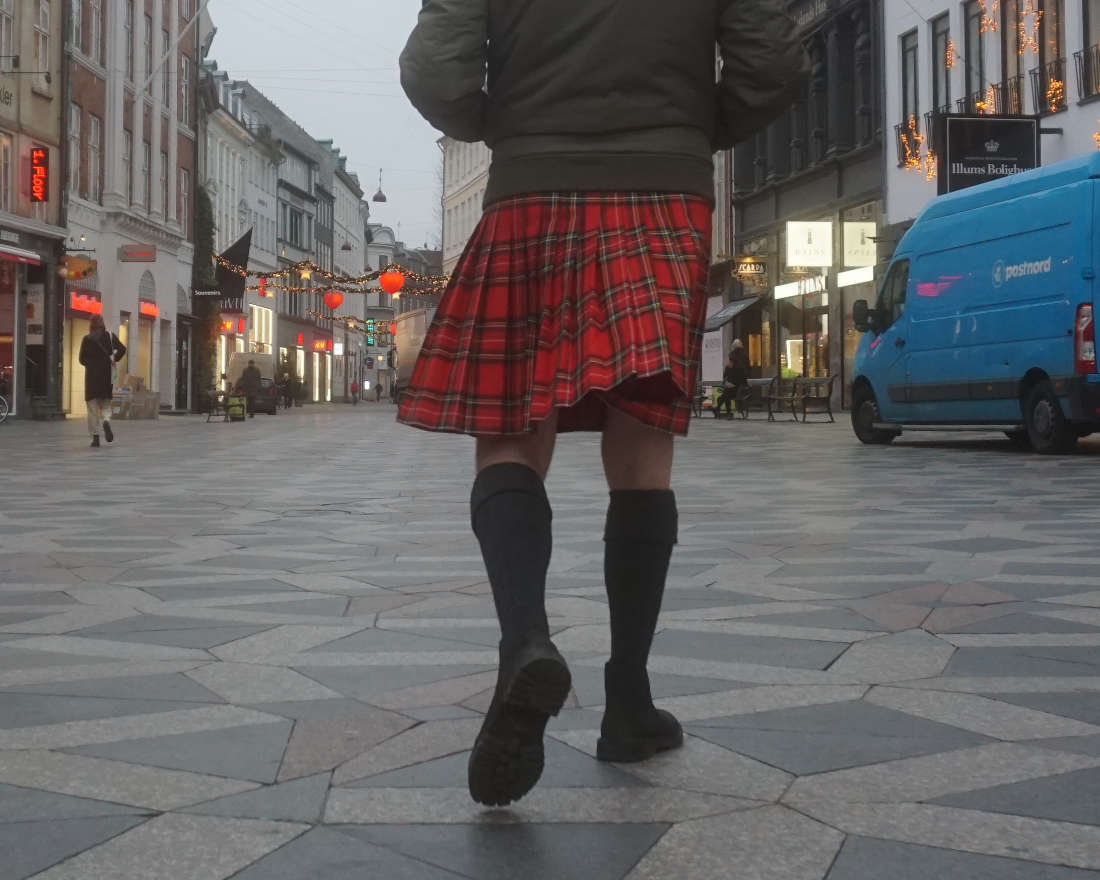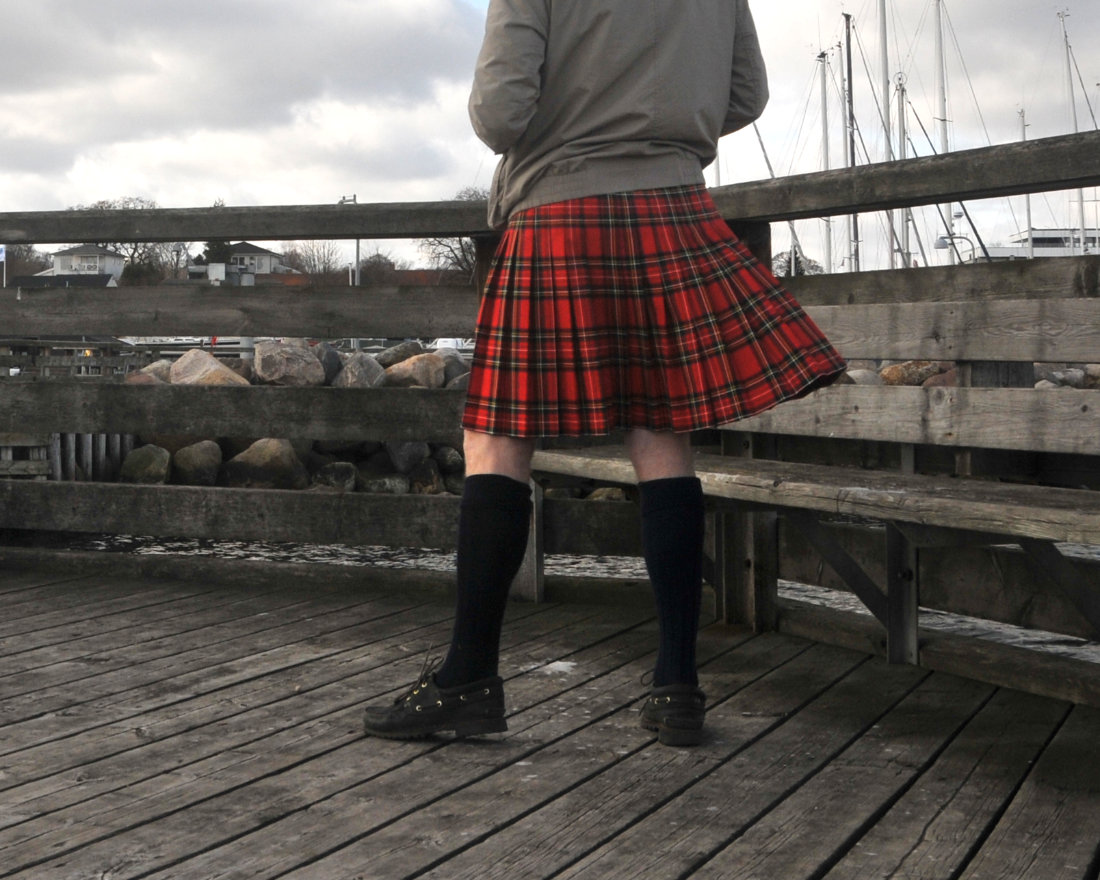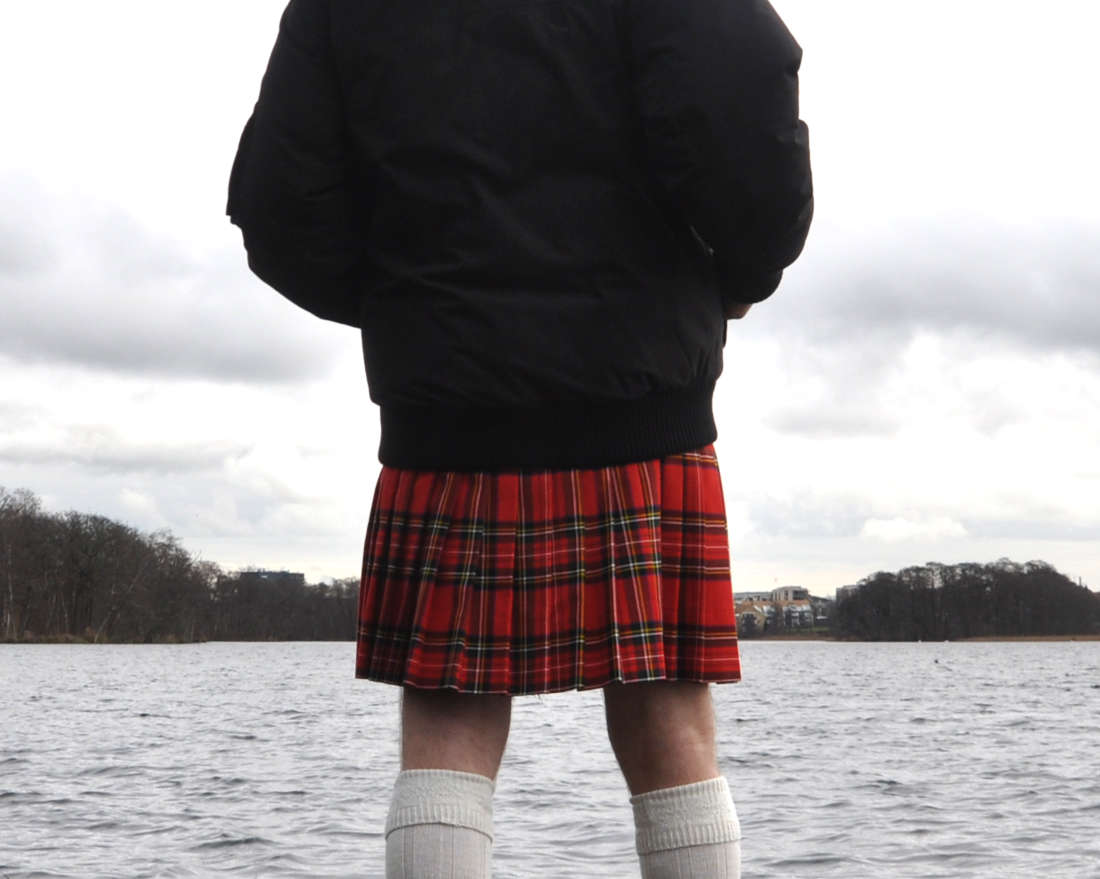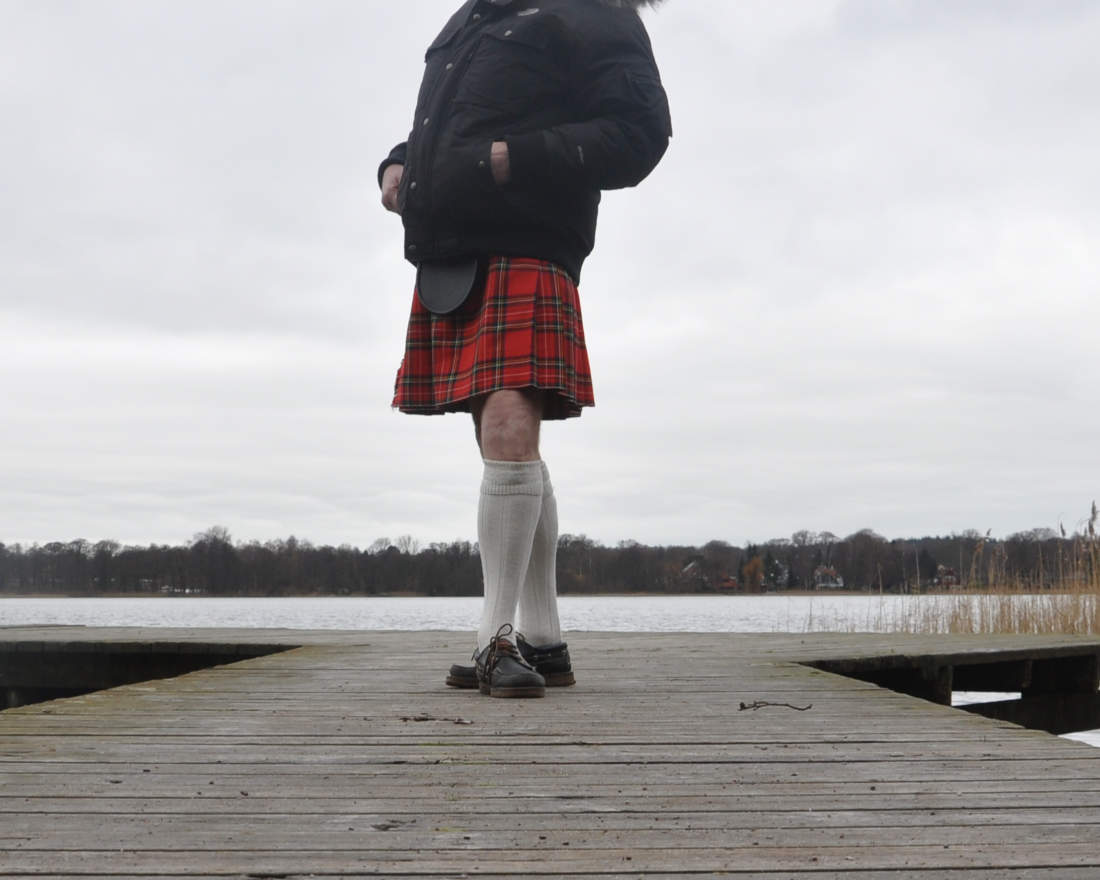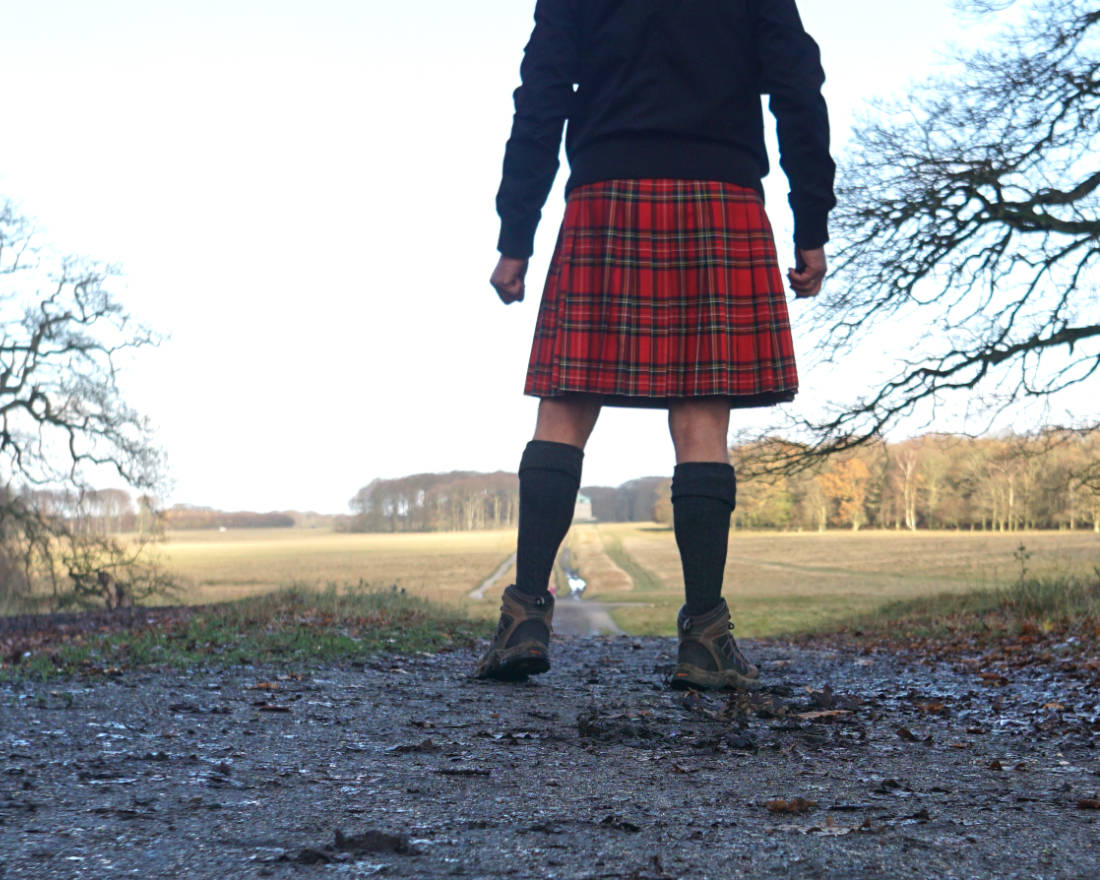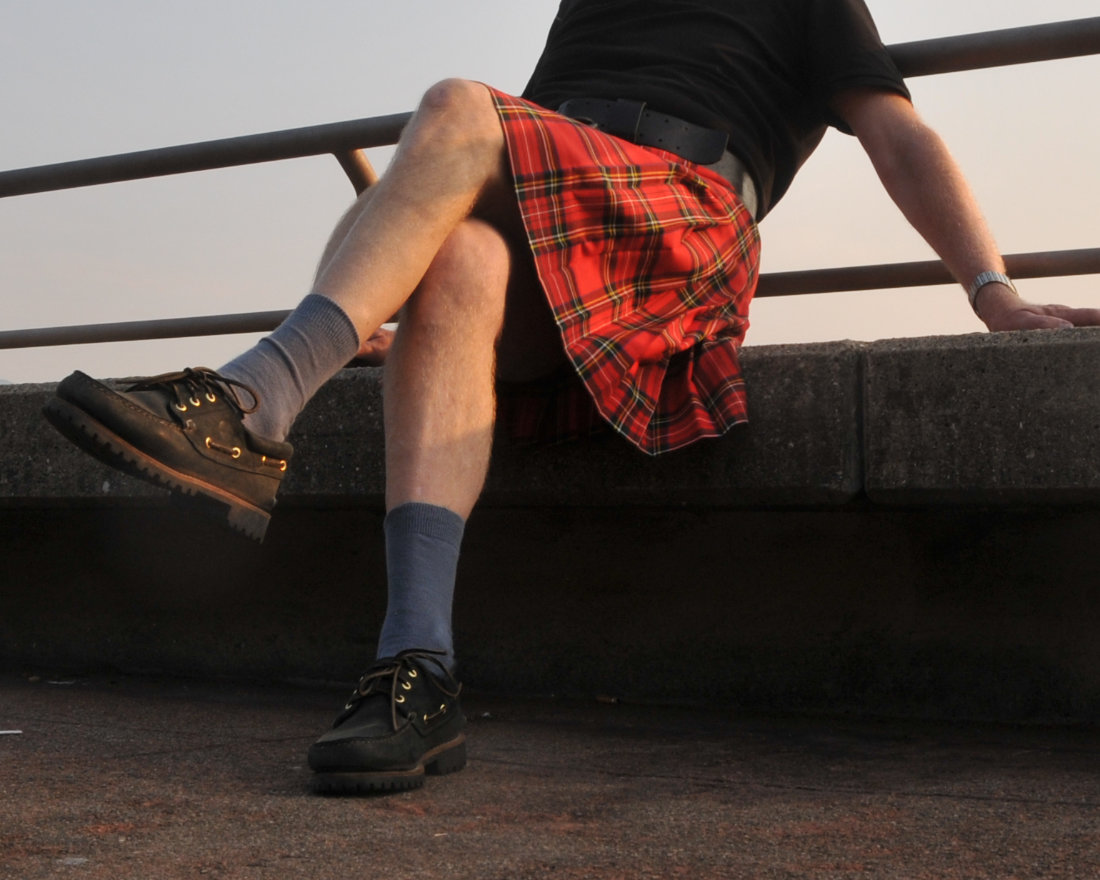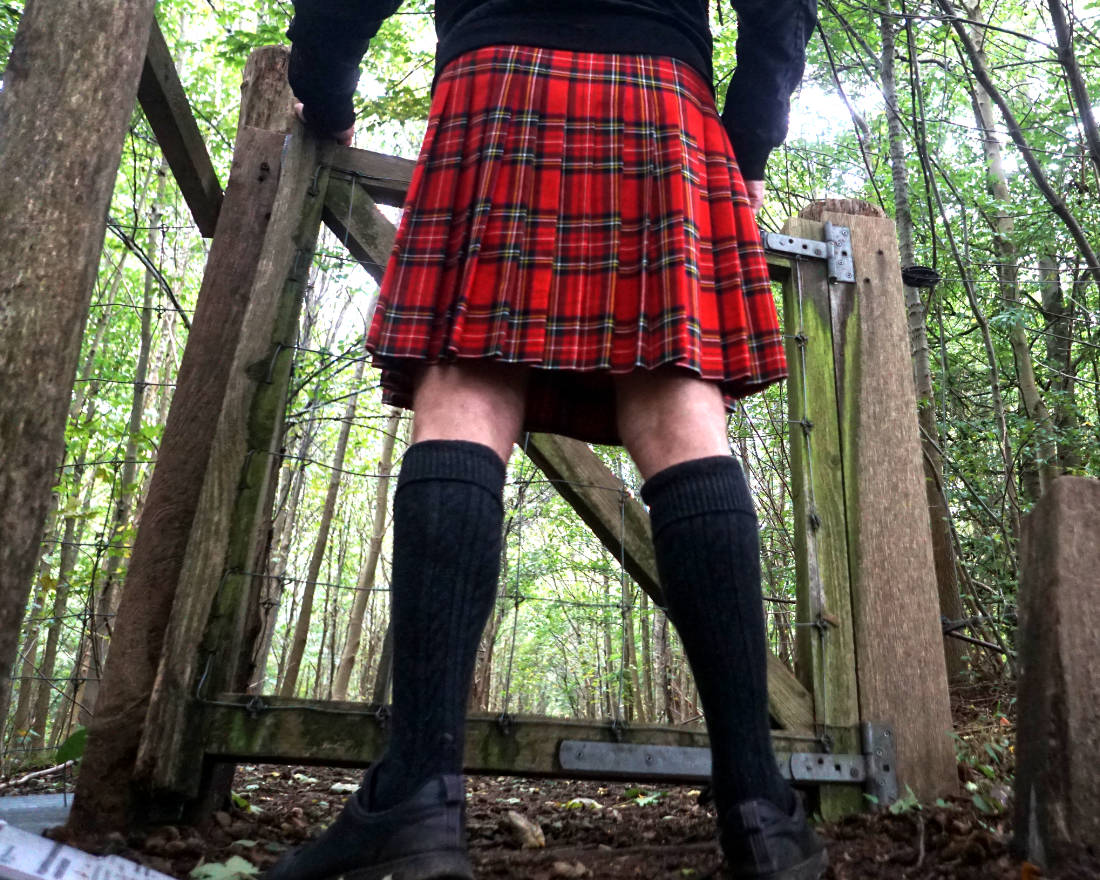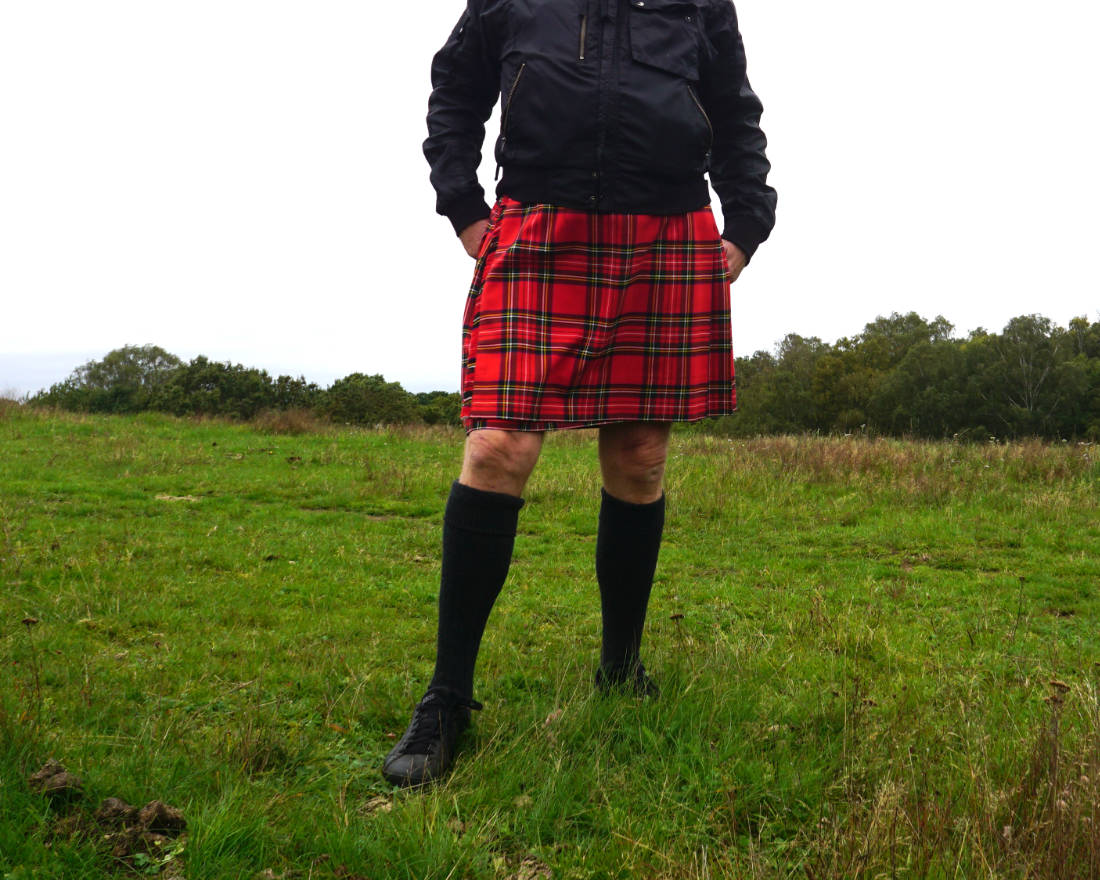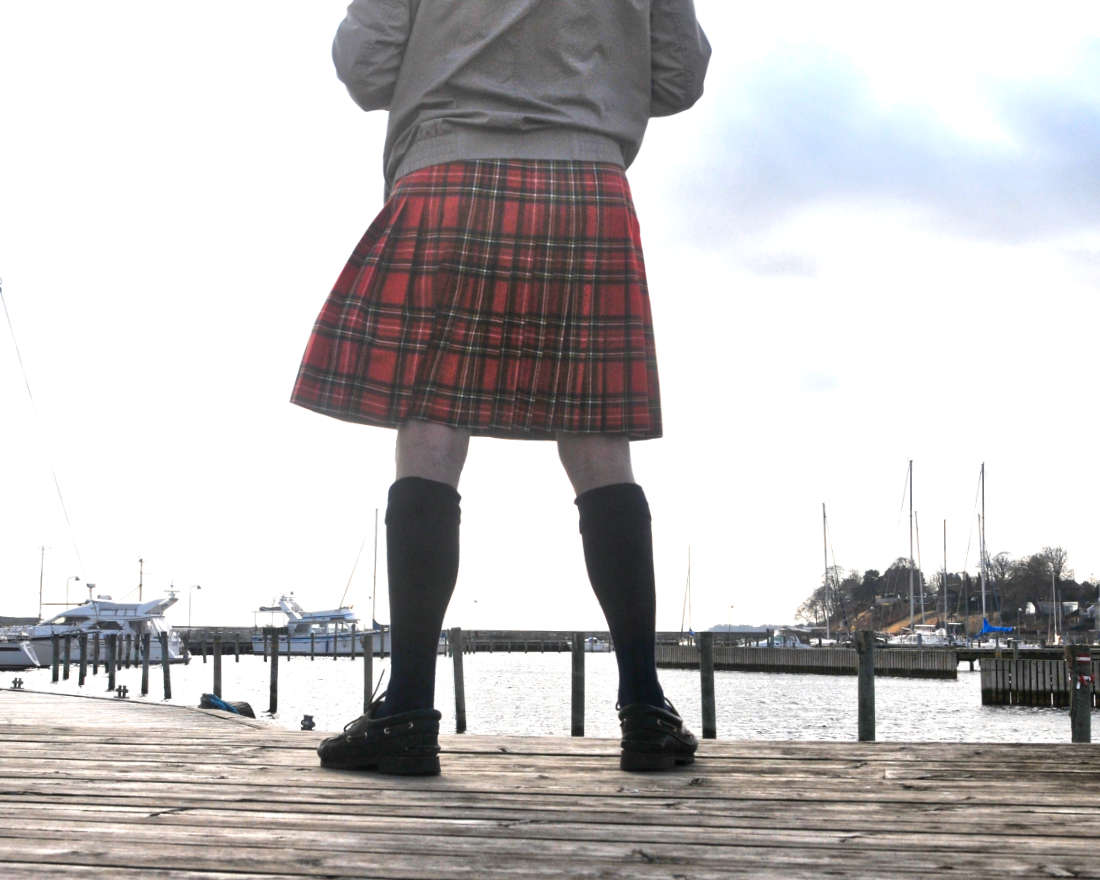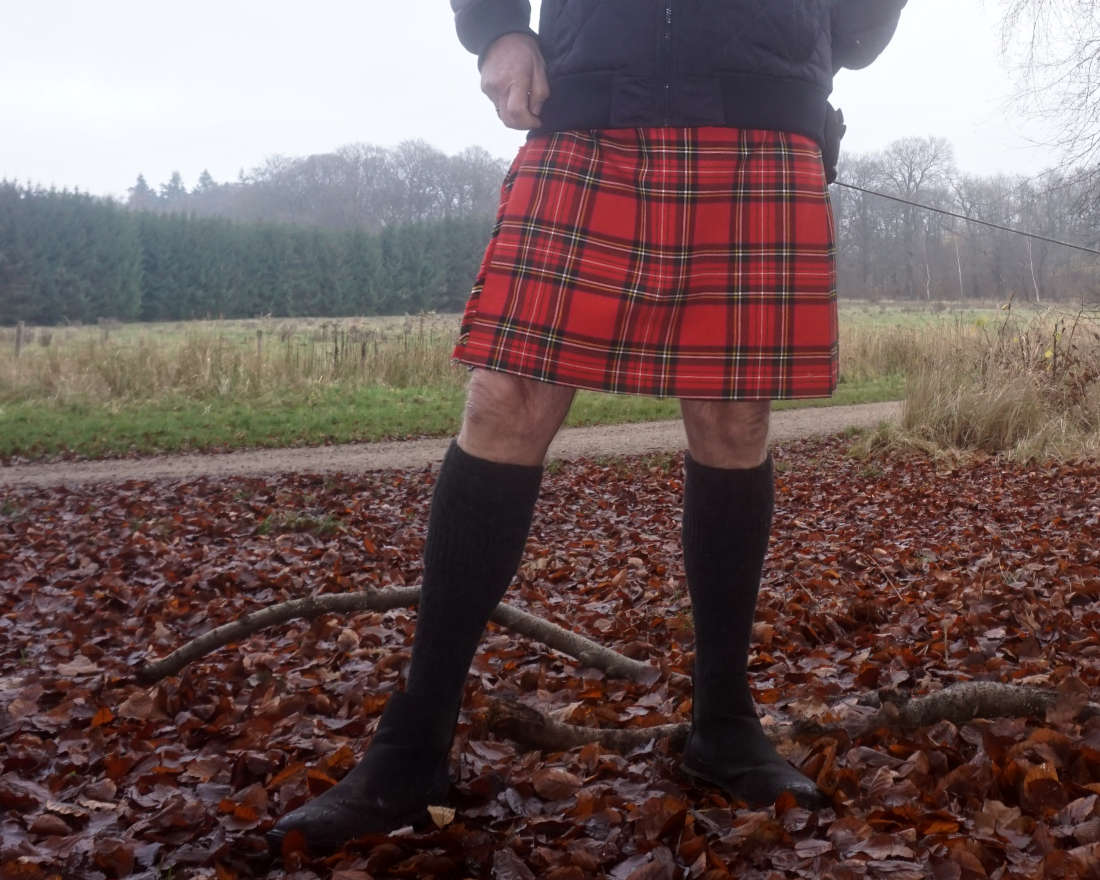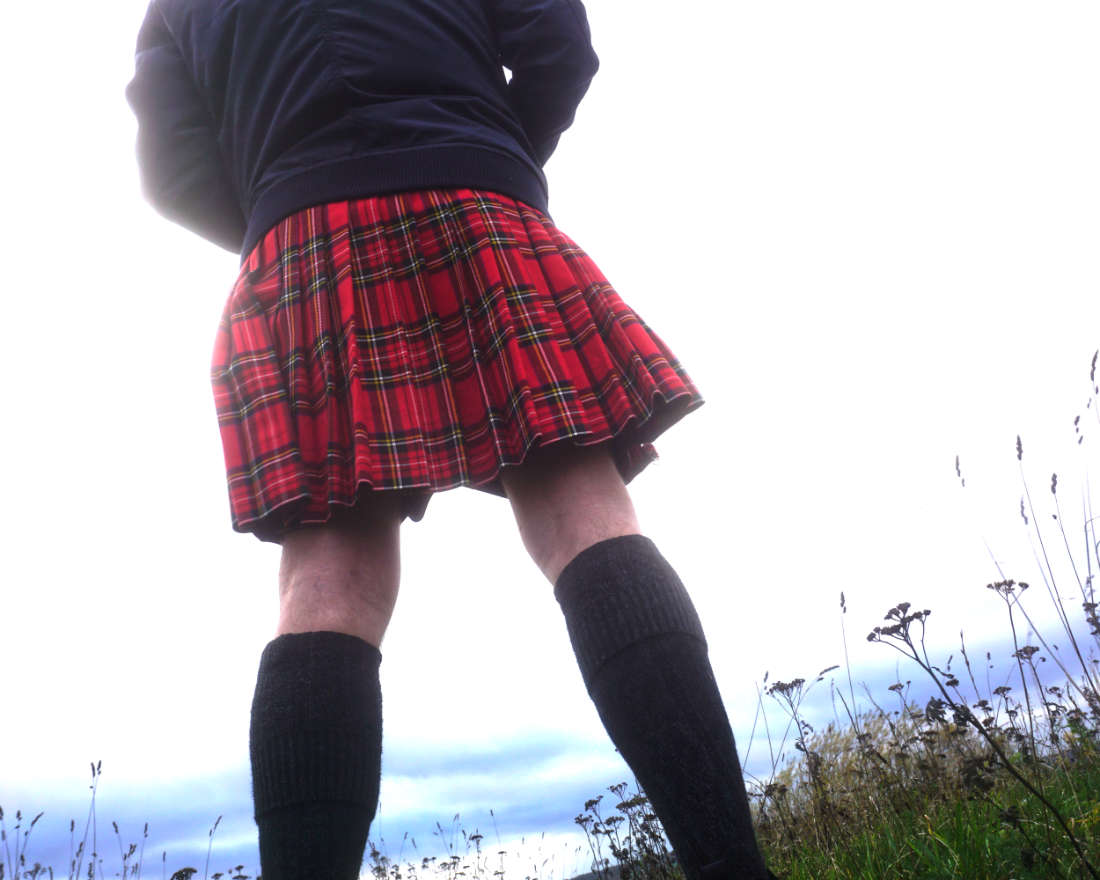 24 pictures
Kilt #2. Made-to-measure in Scotland
A 5-yard 16 oz., 23" long "James Morrison" wool kilt by Heritage of Scotland.com. When I bought it, in 2013, the price was £151. In 2023 the price of a kilt this quality might start around £250.




22 pictures





Is the expensive kilt the better one?

Yes, no doubt the wool kilt wins. A 5-yard kilt has about four yards left for the pleated part, a 3-yard kilt only two yards. Therefore, the 5-yard kilt has more and much deeper pleats.

Another difference is the fabric, wool by itself being superior to PV/acrylic.

On the wool kilt the knife pleats are deep and sharp.

Especially when looked at from below the difference becomes obvious; the pleats on the economy kilt being in no way deep. Add to this, that this kilt does not have these sharp pleats, which you'll find on a fine wool kilt. But again, how often do you see a kilt from this angle?

In fact, the cheap 3-yard kilts from Tartan Wear Direct have proved being practically indestructible. And on a hot summer day a light-weight PV kilt definitely feels better than a 16 oz. wool kilt with more yardage.

I think, that on the pictures above showing this kilt from a normal point of view and from a distance, the visible difference between the two kilts is not that pronounced. But judge for yourself.

My point, showing this, is, that you should never refrain from wearing a kilt, just because you cannot afford a "Mercedes-Benz". Like with cars, it is with kilts. Less will most often do and with absolutely nothing to be ashamed of. Or each at its own.

By the way, like said earlier the risk of people seeing anything when being able to look up your kilt is minimal. Like here, it in most cases shall be totally dark under it.
<! -- footer 3 - links start pages -- >
<! -- info --> <! -- /info -- >