The kilt had its origin in the Scottish Highlands.

Originally a kilt was a rather primitive garment used for daily wear in the Highlands and it had little resemblance with the kilt we know today.

A kilt might as best be defined as a knee-length hanging or skirted garment with deep pleats at the rear. Not until the 19th century Scottish lowlanders, counting for about 80% of the Scottish population, would wear a kilt at all. Thus, the fact that the kilt has become worldwide known is primarily due to a small minority and their descendants.
Is a kilt a skirt?
According to The European Union Statistics Bureau,
Eurostat
, the kilt is (no longer) a skirt but a men's special garment. What happens after Brexit no one knows.
Well, honestly the kilt is a skirt, and in all
dictionaries
I have seen it is described as a skirt or kind of skirt. But so what? A Mercedes-Benz is a car, but far from every car is a Mercedes-Benz.
Do women wear kilts?
Yes, they do. But their kilts are lighter; they use fewer yardages and have thinner straps and buckles than a (man's) kilt and they may be longer or shorter. Women's kilts are – at least in Scotland and kilted environments - called
kilted skirts
, but elsewhere more and more people just call them kilts, it seems.


Young lady looking good in her short kilt/mini-kilt/kilted skirt.


By all means the difference between a man's and a woman's kilt is considerably bigger than between his and her jeans.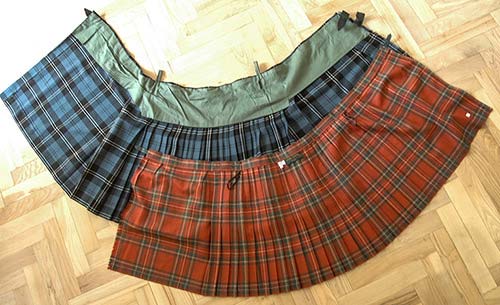 His and her kilts. Same waist. The difference is obvious. His kilt, Ramsay blue tartan, hers Stewart Royal muted.
The kilt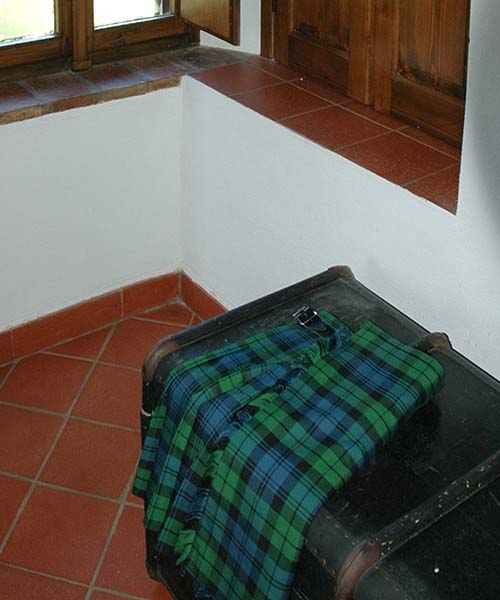 Campbell Ancient tartan. On a holiday in Tuscany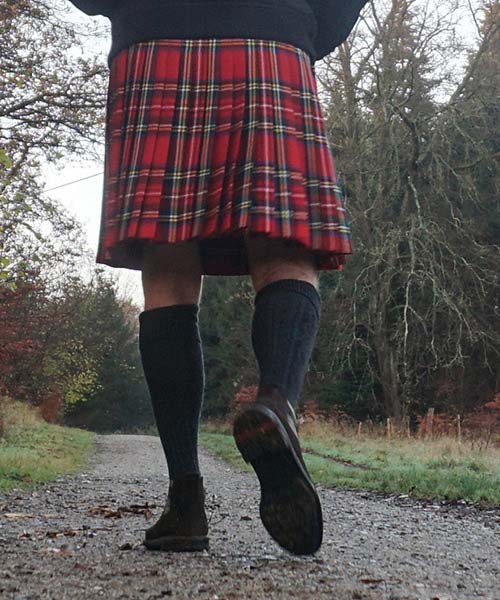 5 yard made-to-measure kilt, 16 oz. wool, Stewart Royal tartan.
Tartans
Tartans are almost synonymous with the traditional kilt and more than 3.000 tartans are registered. There are
clan (family) tartans
for members of Scottish clans; there are
district tartans
for men with an affinition to a certain geographical area,
commemorative tartans
to celebrate/remember something, and
universal tartans (fashion tartans)
for men without clan affiliation. And finally there are
corporate tartans
, designed for and registered by some companies.
Every man is free to wear any universal, commemorative, or district tartan. And no law forbids you to wear a clan tartan. Provided you wear your kilt in a proper way hardly anyone should object, should you be seen wearing "his" tartan.  And even when, how could anyone prove that you had no "right" to wear it? He himself would probably be wearing trousers, so where was his own proof?
Some tartans are more expensive than others. In general popular and wide spread (clan and universal) tartans are cheaper than district tartans.
A few examples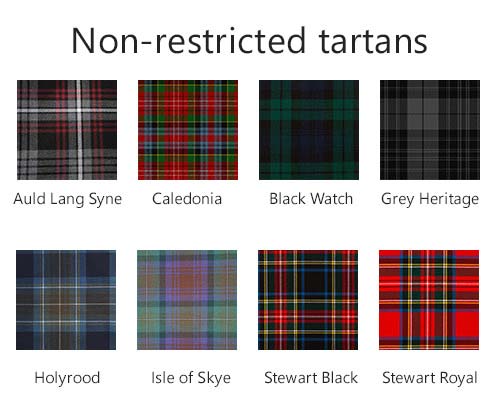 Tartans you are absolutely free to use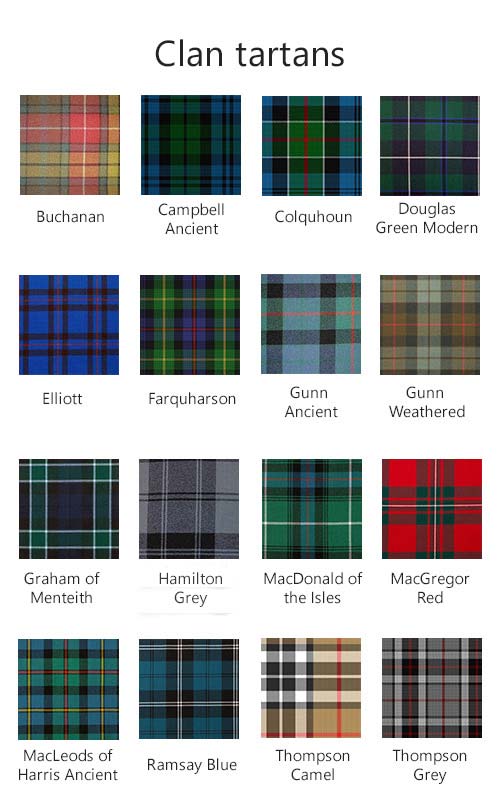 Clan tartans. If you like them, buy them, wear them, but show respect.
Apron Fringes
On a traditional kilt the outer apron will normally have fringes. Can be two or three, but also none may be a possibility. When you order a kilt on the internet it is rather unlikely that you shall be asked what you prefer.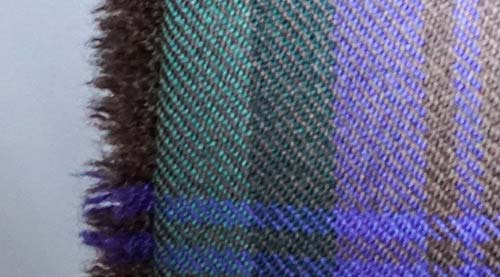 Apron fringe.
Finishing
Your kilt can be hand stitched for utmost precision or it can be sewn on the machine. It can be made to your measures by a skilled kilt maker in Scotland or other parts of the UK, or in the US or Canada. Or it can be made in a factory in Pakistan or China or another low labour cost country to be sold off the peg – like practically all the clothes we otherwise buy, being they cheap or expensive brands. .


What about prices?
I think above description gives you a picture of something costing a fortune and something perhaps pretty affordable. And you are right. You can have a kilt setting you back £800 or £25. And everything in between.


Both are kilts.